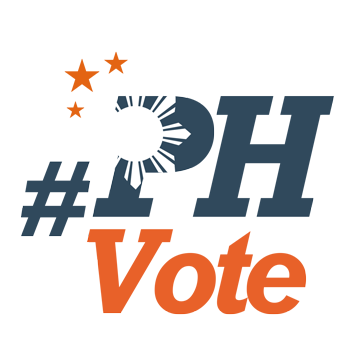 4
Facebook ads and the 2016 Philippine elections

MANILA, Philippines – This year's elections have been dubbed the "social media elections" – and with good reason. From official fan pages, organized groups and communities, everyone's feeds are testament to the vital role social media is playing this season.
While it remains to be seen if the outpouring of support for social media favorite candidates will translate to votes, platforms like Facebook give us a snapshot of the issues and candidates that people feel passionately about.
Difficult to regulate, cheap, and wide in reach. It's no wonder many candidates see social media as a vital part of their campaigns.
Official accounts and sponsored posts
A basic step to establish an online following is through an official fan page on Twitter and Facebook. A fan page, especially when verified, can be a powerful tool to get your platform and message to your desired demographics without breaking the bank.
On Facebook, a candidate can come up with ads or sponsored posts which will allow them to target users. Then they will show up on the timelines of these targeted users.
For Facebook you can spend from as little as P40 to P1 million daily, depending on how wide you want your reach to be. The platform gives advertisers two budget options: daily or lifetime.
A daily budget means the advertiser can specify an amount per day and Facebook will not go beyond your specified budget. A lifetime budget allows Facebook to run the sponsored post continuously until the budget amount is reached. The user can specify the lifetime and Facebook will take care of spacing out the budget for the duration of the campaign.
The effectiveness of a post's reach depends on several factors: how well targeting is, your audience, and how engaging your post is. The more people interact with your post, the more effective your ad is.
A budget of P2,000, for example, got 7,112 engagements (likes, comments, and shares). That means the cost per engagement is lower than P1. If a post isn't engaging – when say, a P2,000 budget gets as little as 500 engagements – the cost per engagement is higher.
It works like this: Facebook allows its advertisers to target the users based on their countries, cities, interests, language, and other demographic information like age, income, and life events. They can even choose to exclude their existing followers from their target demographic so they can reach out to those who aren't following them yet.
For example, the Facebook page of Candidate A can choose to target the Facebook followers of Candidates A, B, and C. Facebook also has valuable metrics that report back to the page the performance of their boosted posts. Facebook makes it possible to cut out the middleman – for example, mainstream media – from the equation when it comes to delivering their messages and ads.
There's really no way to tell how much candidates are spending on online ads since they are targeted and therefore difficult to find. What shows up on your feed may not show up on another's. If you don't fall under their target audience, you might not even see sponsored posts at all.
For example, a Rappler staffer who does not follow any vice-presidential candidate's page got these sponsored posts on her timeline. She, however, follows all the presidential bets pages on Facebook.

In this case, the possible targeting might be towards those who liked the presidential candidate's page but not their running mate's to reach out to an existing community of supporters.
Another possible configuration is that the ads are targeted toward Facebook users who do not like any vice presidential candidate's page so the candidate was reaching out to an undecided group of voters. These are just a couple of many possible targetting permutations.
Comelec spokesperson James Jimenez recognized the difficulty of regulating online ads in an interview with ANC's Beyond Politics. "With new algorithms coming out almost daily, it's like people are not even served the same ad," he said.
Does follower count on the official pages make a difference?
A large and engaged following can lower cost per engagement but that does not necessarily guarantee popularity. We took a look at the official social media accounts of the presidential candidates at the start of the campaign period and their recent numbers.
Senator Miriam Defensor-Santiago already acquired a huge following on Facebook even before the start of the campaign period with 3,338,775 followers, followed by Vice President Jejomar Binay at 2,052,347 followers. As of checking on May 5, 2016, Santiago retained the top spot but with very minimal change at 3,567,932 followers. Senator Grace Poe was next to Binay at 3,065,104 followers.
Based on these figures, the biggest jump in follower counts went to Poe and Davao City Mayor Rodrigo Duterte who both gained at least one million followers each.
If we look at the survey numbers, a large follower count doesn't guarantee voter preference. This is the case with Santiago who enjoys the most number of followers on her Facebook account but not in the polls. Meanwhile, Poe and Duterte, who both experienced a surge in follower count, are the ones who enjoy favorable preference ratings.
One variable we can take into account is the number and strength of supporters' groups and communities the candidates have on Facebook. Ad hoc groups are often difficult to monitor. Based on our social media team's experience from managing Rappler's communities, however, we've observed that Duterte's followers are among the most vocal on social media.
Another metric we can look at is who the most talked about candidates are. According to Facebook's data as of April 20, Duterte is the most talked about candidate on Facebook with 68% of conversations. Roxas and Poe followed with 46% and 42%, respectively.
This data, however, does not account for sentiment. Nor is it indicative of intention to vote. It's possible that a candidate is generating conversation because he is getting criticized.

The graph from Facebook shows Duterte maintaining his lead as the most talked about candidate, peaking on April 17 after his controversial rape remark made its rounds on social media. It also shows conversations about Roxas decreasing steadily starting the first week of April and eventually intersecting with Poe by April 20th.
For the vice presidential race, Senator Alan Peter Cayetano started the campaign period with the most followers on Facebook at 1,489,108, followed by Senator Bongbong Marcos who had 907,967 followers. We took a look at their recent numbers and found that Cayetano and Marcos still have the most number of followers with 1,807,745 and 1,313,324, respectively. The top 3 accounts in terms of growth are Marcos, Cayetano, and Camarines Sur Representative Leni Robredo.
As for Facebook conversations Cayetano, Marcos and Robredo are still in the top 3 with 43%, 36%, and 35% respectively. A look at the graph, shows conversations about Robredo peaking on April 17 during the ABS-CBN Harapan ng Bise debate, making her the leading most-talked about candidate during that specific period, while conversations about Cayetano dipped to fourth place after Marcos and Escudero.

Coincidence?
It's interesting to note that in a survey conducted from April 18 to 20 by SWS, Robredo jumped by 7 percentage points (26%) to land a tie with Marcos, who received a rating of 25%, followed by Francis "Chiz" Escudero, Cayetano, Gregorio Honasan, and Antonio Trillanes IV – the same order as their rankings on Facebook conversations for that period.
The same however, couldn't be said for the presidential bets. Duterte, a controversial figure enjoys tops both the Facebook conversations and surveys, but it's hard to pinpoint if the same consistency can be observed with Roxas and Poe who, in the same period, are neck and neck in both the polls and conversations.
Will the noise generated on social media translate to votes for the candidates? Or is it just that – noise? We'll find out on May 9. – Rappler.com
Who won in the 2016 Philippine elections?
Check out the 2016 official election results through the link below:
Check out the 2016 unofficial election results for the national and local races through the links below
For live updates on the aftermath of the May 9 elections, check out our extensive
2016 Philippine elections
coverage!