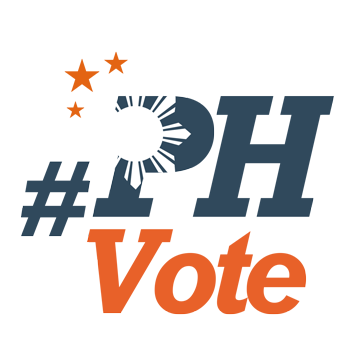 1
Poe: Aquino's economic vision 'not as clear as it should've been'

MANILA, Philippines – Presidential candidate Grace Poe lamented how the Aquino administration missed opportunities for economic growth even as she acknowledged some gains in the past 6 years.
There was no clear vision for the agriculture and manufacturing sectors, Poe told journalist Karen Davila in an interview on ANC's Headstart on Friday, May 6.
"I think the President did a lot of corrections when he first came in. Unfortunately the focus also had been on getting back at some people who had to be accountable from the last administration. That took a lot of energy from them. Maybe the vision wasn't as clear as it should've been," Poe answered.
In a bid to present herself as the best choice, Poe said it is the job of the next president to make sure that economic gains achieved by the Aquino administration will continue and trickle down to the poor.
Vague economic plans of poll front-runner Mayor Rodrigo Duterte is said to have caused market jitters in the Philippines, although top businessmen dismissed it as temporary. (READ: Philippine economy ready for any president and Duterte to 'unimpressed' businessmen: I will hire economic minds)
"One thing is we don't want to spook the markets, but I think you need a president...that will make friends with the international community – without of course selling out the country – but a president who understands that you really need accountability, you really need to be answerable to the people, and you can't just decide on things unilaterally," Poe said.
The latest polls show Poe trailing double-digit points behind the mayor in the surveys.
Poe said the next president will play a crucial role because it will take "at least another administration, and perhaps another one" for economic growth to trickle down. She boasted that she has the best economic platform, temperament, energy, and "the moral ground to stand on, to be able to rally the country."
"If you're happy where you are right now, don't vote for me. If you think what they've done is enough, and you're happy our country has already achieved what we need to achieve, don't vote for me. If you want to go back 30, 40 years from where we were, don't vote for me," she said during the interview.
"But if you feel our country deserves better, if you feel that our country can be on equal footing with other more developed nations in Asia, then perhaps you might consider me," she added.
Poe said she will create the right economic environment for investments. She also promised to be a unifying president who can work with anyone "as long as you have the integrity and the capability to do the job."
Poe also reiterated her openness to ease certain foreign ownership restrictions under the Constitution that will lure investors to the country. She is not in favor of foreign land ownership, however.
Under the Aquino administration, the Philippine enjoyed a series of credit rating upgrades owing to its fiscal prudence and governance reforms, and has been recognized as among the fastest-growing in the region. Such good economic data, however, have yet to trickle down to the poor. – Rappler.com
Who won in the 2016 Philippine elections?
Check out the 2016 official election results through the link below:
Check out the 2016 unofficial election results for the national and local races through the links below
For live updates on the aftermath of the May 9 elections, check out our extensive
2016 Philippine elections
coverage!