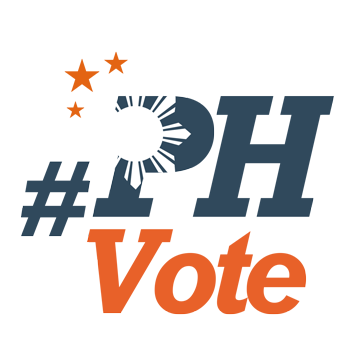 1
Jones town in Isabela now under Comelec control

CAGAYAN, Philippines – The town of Jones in Isabela province in northern Luzon was placed under the control of the Commission on Elections (Comelec) on May 6, Friday.
Poll commissioner Rowena Guanzon said the Comelec en banc has approved the recommendation made by its regional office following the death of two local candidates in April.

This means the Comelec takes direct control and supervision over the local government unit, including the police and the military.
"The en banc approved Comelec control of Jones, Isabela because of [the presence of] private armed groups. I am making an appeal so that private armed groups are disbanded so we can have a peaceful and orderly conduct of elections," Guanzon said.
Comelec-Cagayan Valley Director Noli Pipo, who made the recommendation to put the town under Comelec control, told Rappler that he was already informed of the decision although he has yet to receive a formal copy of the resolution.
"It is because of the recent violent incidents. There were incidents where politicians have been killed so it's just right to place it under Comelec control," Pipo told Rappler.
Vice Mayor Ronnie Lucas, who was running for the same position, was slain on April 14 by suspected rebels while he and his campaign team were on their way to a village to distribute relief goods. A day later, councilor bet Heinrich Apostol was shot dead in his own backyard.
Last year, Vice Mayor Florante Raspado was also gunned down inside the council's session hall by retired soldiers.
Places under Comelec control fall under "the immediate and direct control and supervision" of the Comelec because of violence and "serious armed threats," among other things.
Comelec Resolution 10074 states that the Comelec has the following powers in the area concerned:
Take immediate and direct control and supervision over all national and local officials and employees required by law to perform duties and/or comply with certain prohibitions relative to the conduct of the elections
Exercise full control and supervision over all national and local law enforcement agencies as well as military officers and men assigned or deployed
Pipo said government employees should not be concerned. "If it's under Comelec control, it doesn't mean that the operations of the LGU will be discontinued. We will only have it under close scrutiny," Pipo added. – Rappler.com
Who won in the 2016 Philippine elections?
Check out the 2016 official election results through the link below:
Check out the 2016 unofficial election results for the national and local races through the links below
For live updates on the aftermath of the May 9 elections, check out our extensive
2016 Philippine elections
coverage!