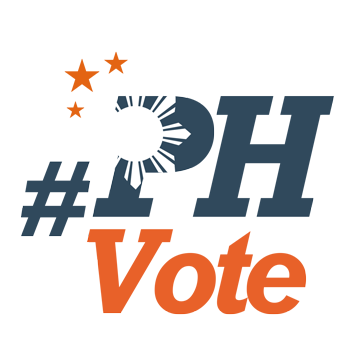 1
Cayetano: Anti-Duterte ad part of 'bigger conspiracy'

MANILA, Philippines – Senator Alan Peter Cayetano said that the negative political advertisement against Davao City Mayor Rodrigo Duterte pointed to a "bigger conspiracy" against the presidential candidate.
Cayetano bared the allegation in an interview with Rappler Friday, May 6, as he lamented how ABS-CBN approved an anti-Duterte ad but rejected his own one-minute ad, which he said did not contain any vulgarity.
"Now that the political elite, the economic elite, and the elite in the media is bound together for this conspiracy, it just gives us more strength," he said.
Cayetano did not mince words as he alluded to double standards and a conspiracy among the "elite" and TV networks.
He cited the rejection of his one-minute ad that included the last part of the vice presidential debate on ABS-CBN "where I talked about the EDSA revolution and I talked about my dad, and why I see my dad in Mayor Duterte. His love for the country and he's willing to sacrifice. They disapproved it. The ethics committee disapproved it, no vulgarity."
Cayetano said that in contrast, the anti-Duterte ad that started airing on ABS-CBN on Thursday night, May 5, "exploited" children. He succeeded in securing a temporary restraining order on ABS-CBN's airing of the ad from the Regional Trial Court in Taguig City after the Rappler interview on Friday,
"That's ethical? Maybe ABS should rename their ethics committee to the unethical committee because they only approve unethical ads," he said.
"I've never complained because that's their standard, we have to follow their standard. How come when it comes to Duterte they totally lowered their standard? How come when it comes to Poe and Roxas and others they put up their standard? How come our ad, which was part of the debate, they didn't want to play it? But the ads of the negative they do want to play it?" he asked.
Playing favorites
Cayetano alleged that the conspiracy involved local media giants like ABS-CBN, and presidential candidates Grace Poe and Manuel "Mar" Roxas II.
Cayetano elaborated his point as he disclosed results of his camp's content analysis on news programs. He claimed Poe "gets much, much more coverage" and "much more minutes before and during the campaign."
Liberal Party's vice presidential candidate Leni Robredo, according to Cayetano, has double to triple the coverage, which is more than any other vice presidential bet except for Senator Ferdinand "Bongbong" Marcos Jr.
News reports about Robredo, he said, at one point aired at primetime on ABS-CBN news programs Bandila and Umagang Kay Ganda, while Cayetano and the rest of the vice presidential candidates had airtime on radio station DZMM in the morning.
Referring to the anti-Duterte ad, Cayetano said: "The problem right now is that basically ABS-CBN, but also in general – the Comelec should supervise – the networks are throwing out the rules. Three days to go. If you put that on last week walang problema (no problem)."
"We'll tape our own ad, we'll answer that, we'll go to our rallies. Our die-hard supporters will answer that in social media and it will trickle down. But now with 3 days to go and you know the reach of these channels," he added.
The 30-second ad first aired Thursday night, on both television giants ABS-CBN and GMA-7. It showed clips of PDP-Laban standard-bearer Duterte cursing, declaring he will kill, praising the New People's Army (NPA), kissing a woman, and his controversial rape remark – all spliced with children criticizing him.
Duterte supporters have since rallied together on social media to decry the ad, which was underscored by a disclaimer saying it was paid for and by Senator Antonio Trillanes IV.
Funding for ad
Duterte's running mate also questioned Senator Antonio Trillanes IV, his fellow vice presidential candidate, who accused the Davao City mayor of having undisclosed bank accounts with millions of pesos in transactions last week.
"Senator (Antonio) Trillanes, where will he get P20-30 million for this? And even if he does get P20-30 million for this, why didn't he put ads for himself? Because obviously the people who gave him the money said 'I'll only give you the money if you put up this anti-Duterte ad.' It's not even an ad that is moral because it's completely false," he said.
"Senator Trillanes basically got a waste basket and got trash out of it and used the trash as a propaganda against Mayor Duterte, and then put our constitution, put all the laws in the trash," he added.
Not against press freedom
Moving forward, should the tandem end up in office, Cayetano said they will strive for balance in the pursuit of fairness that includes maintaining press freedom.
"If the Lord puts Mayor Duterte there, if I'm with him one way or the other, then there are things we have to work on. It will be a delicate balance again because we don't want to go against the freedom of reporting, media, news. But at the same time you cannot have two or 3 news outlets dictating to the Filipino people who should win and who should lose."
Duterte maintained his lead in an SWS pre-election survey Friday, while Cayetano trails Marcos, Robredo, and Francis Escudero in the VP race according to the final The Standard poll conducted by Laylo Research Strategies released Friday as well.
Cayetano also claimed that Malacañang had initiated talks between the Roxas and Poe camps on who should give way to the other presidential candidate to stand a better chance against Duterte. But they could not agree as the surveys showed them almost tied for second place, he added.
To this, Palace Communications Secretary Herminio Coloma Jr said: "The allegation is untrue and unfounded. Government's focus is on ensuring the orderly conduct of elections with integrity and credibility." – Rappler.com
Who won in the 2016 Philippine elections?
Check out the 2016 official election results through the link below:
Check out the 2016 unofficial election results for the national and local races through the links below
For live updates on the aftermath of the May 9 elections, check out our extensive
2016 Philippine elections
coverage!