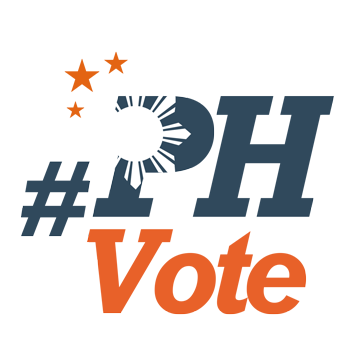 12
I shot the presidentiables

MANILA, Philippines – During the past 7 months, I can say I have covered each of the presidentiables in their campaign trail at least once, all except for Senator Miriam Defensor Santiago. As everyone knows, she rarely held rallies due to her health condition.
Covering the national elections campaign was a whimsical ride. There were fair and foul days but all were memorable.
Days can go from being scratched, choked, punched and trampled on in a mob of people to being singled out just because I'm a girl taking photos.
If there is one thing I've learned during the campaign: Don't take anything personally. Bashers will always be there. Getting caught in a mob is inevitable. And coquettish politicians can just be your relief in the middle of a stressful day if you know how to handle it well. It's all part of the job.
Being a photo correspondent for Rappler, I got the chance to experience the presidentiables and I can isolate my most memorable experiences with them.
Campaign sorties also served as my pastime with other reporters, as we talked about our experiences and swapped notes with each other. Here are a few of my first-hand experiences in the hopes of making you see and compare the more candid sides of the presidential candidates:
Jejomar Binay

VP Binay is one of the candidates I easily got aquainted with. He easily remembers names and likes to make small talk if time allows it. There wasn't a day when he wouldn't greet me with a familiar smile.
One of the few things I noticed about him is he loves to share food regardless of the situation. May it be in a boodle fight in a barangay with mothers or even with media folks.
During a hot day at the motorcade, we are usually stationed at the back of a pick-up truck in front of his coaster. Whenever it's too hot to bear, I would ask him to throw us some water, and he would as if he was throwing t-shirts.
He once stopped the motorcade for to pass us a box of sylvanas. One time, during a press conference, Binay just handed me tempura that he was also eating, saying, "Ito, hindi yan tumatangi sa pangkain. O, ito, isa pa".

When you're with him, everyone seems close. He holds other peoples' hands while walking and he likes to joke around.
He makes friends with people and cracks some jokes from time to time. The joker that he is, he would give me a smug-ish smile for our very own inside joke: he would tease me with one of the people in his campaign ticket. Basically, he is the witty wingman while the other guy would make an advance. The situation, serious or not, helps lighten a long and stressful day with a little comedy.

Rodrigo Duterte
First impressions last, and boy did Mayor Rodrigo Duterte's make a mark.
This was during his first concert in Taguig last November 2015. On stage while girls took turns having selfie kisses with him, he would once in a while look at my side, wink, and smile. I then took the chance to have a photo with him and realized he wasn't letting me go just yet.
He told me to sit on his lap like the girl who just left.
No, I did not follow.

Not long after the program ended, during an ambush interview, his eyes followed me around as I took his photo. Cautious that he would attempt to ask something like that again, I kept hiding behind a person to avoid his looks.
Suddenly, I saw his hand break from the crowd towards me. He grabbed me, took me to the middle and said "Ito, kanina ko pa ito pinag-iinitan. Pwede ba kitang mahalikan?" I froze in shock while observing the people's reaction. He grabbed me closer and kissed me on the cheek. I was surprised and silently furious.
I didn't want to cover Mayor Duterte again after that but I still had to do my job. After a few coverages, I got more comfortable with his presence. I met his team and they are courteous. They told me to just forgive him for who he is.
Eventually, I got to accept his playful nature and went along with it. To get past my Taguig concert trauma, I assured myself that the way he greets and winks is like a movie star greeting his fans.

I met more people with him in his campaign, like his second wife Honeylet, and daughter, Kitty. People would usually see his daughter whisper something to his ear while he talks to the crowd, generally signalling that it is already late.
His sorties end late because it usually starts late. And its not your usual 30 minutes to 1 hour late. He can be late for 5 to 7 hours 90% of the time.
Anyone who follows Mayor Duterte knows his campaign can be the longest. He is a long talker and could speak on stage for hours. But his avid supporters don't seem to mind.
Compared to other political rallies, Duterte's can also be the rowdiest. Whenever he jokes and speaks in a foul manner, the crowd amplifies it 10 times. In a Duterte rally, supporters are energetic and loud.
It is only during his rallies that I hear people cursing other political candidates.

Mar Roxas
If Duterte's rallies could use more organization, it's the Roxas camp that is admirably and strictly organized.
Roxas may not be the type of candidate one can be chummy with backstage, unlike the others, but the Liberal Party's media affairs relations office is always by your side.
Coordination with the other media teams and the Liberal Party staff is almost seamless. From transportation, to media barricades, to ambush interviews, and meals before and after, everything is set and clear. Heaven for any media assigned to him.

Because everything is planned, it wasn't easy to see candid moments of him. What I noticed though is that he exerts a lot of effort to reach to the crowd. He would go down the stage, climb bleachers and give his security officers a crazy time.
A reporter shared how she heard his security team paging each other, saying, "Where the hell is he going? There is no exit there! Go follow him!"
Sometimes, his supporters would also rush to him and take selfies, other times even his table-to-table group shot is also planned.

Grace Poe
If Mar would give his security a hell of a headache, the situation for Grace Poe is the opposite. Her security often makes it impossible to touch her without getting trampled on.
It's much like her late father Fernando Poe Jr. during the 2004 presidential election, where he was known to have large buff men called the hawi boys.
Now, a new generation of hawi boys protects his daughter.
These difficult experiences were during special rallies like her filing of candidacy and her visit at a Liwasang Bonifacio rally after the Supreme Court allowed her to run for the presidency. But her hawi boys aren't always so aggressive.

The worst was during her filing of candidacy where she was with her running mate Senator Chiz Escudero and his celebrity wife Heart Evangelista. The mob was big and rash and so were her hawi boys. They would not let anyone get close to them and did not care whoever they were pushing against.
I was caught in the middle of the current of people pushing to get a look at Poe and her boys pushing us back. Fighting the current and trying to get out of the mob for more than 5 minutes, I gave up. I was levitating, paralyzed in the most awkward position with my hands being pulled one way and the rest of my body the other. My necklace broke and was replaced by a loose camera strap from another photographer and it was choking me. I prayed I wouldn't choke or break my neck. Thankfully, other marshals saw my condition and helped me out.

It happened again at Liwasang Bonifacio during a women's day rally. Media and supporters would rush to her. Anticipating the worst, I broke from the crowd, ran ahead and would position myself on higher ground. The mini sari-sari store push cart I was on was being rocked and beaten. When the crowd left the cart, I ran ahead again and went on top of a steel platform. Every time she would pass, I would call her attention and wave for a photo.
On her way back to her car, I saw one photographer get hit and his forehead was bleeding.
I rushed on top of a jeepney this time and waved at Poe. She then gave me an approving smile and a thumbs up affirming my ninja skills, saying "Ang galing galing mo talaga!" It was pleasing to have her notice efforts like those.
Poe engages in small talk well. After her speech during her Ninong Erap's miting de avance in Tondo, I told her we went to the same school together and joked about the time gap of our batches.
I may not have seen her "make tusuk-tusok the fish balls" but I did notice street food was her comfort meal. We stopped by a balut vendor and bought a few. I asked her "Senator, mahilig po ba kayo sa balut?" She replied whispering, "actually, sa penoy."

Seven months being juggled around different candidates.
Seven months listening to their platform and seeing them unravel before my eyes.
Each has a unique campaign color, but some things remain consistent.
Their will to fight. Their drive to prove their worth. Their tired eyes from sleepless travels. And their energy to cover ground.
On Monday, May 9, it's your choice that determines whose efforts will be worth it. – Rappler.com
Who won in the 2016 Philippine elections?
Check out the 2016 official election results through the link below:
Check out the 2016 unofficial election results for the national and local races through the links below
For live updates on the aftermath of the May 9 elections, check out our extensive
2016 Philippine elections
coverage!