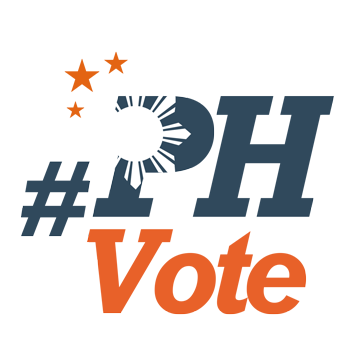 2
Election cheating? VCMs may not be the best way to do it

A post by Davao City congressman Karlo Nograles, a supporter of presidential candidate Rodrigo Duterte, is being shared all over Facebook. It details
how the vote-counting machines or VCMs have been pre-formatted
to credit the votes cast to administration candidate Mar Roxas regardless of who the voters vote for. The viral post says:
This is what happened in the Municipality of Tamparan, Lanao del Sur during the final testing ng PCOS machines.
1st testing. Ballots with no shade.1 vote for Mar Roxas.
2nd testing. Ballots with shading for Duterte. Points went to Mar Roxas.
3rd testing. Ballots with shading for Mar. Points went to Mar Roxas.
Pag question sa Comelec ang sinabi Hindi naman daw mangyayari yan on Election Day! Meron bang technician nag ayos ng makina? Wala daw!
The final testing and sealing (FTS) is a safeguard mechanism where the machines that will be used on May 9 are opened from their sealed boxes and turned on for the first time by the board of election inspectors (BEI) who will operate them on election day. This is to check them for hardware integrity and count accuracy.
Under the procedure, 10 ballots are randomly shaded in public and fed to the VCMs. The electronically generated results are compared with the results of the manual count. If found to be working fine, the VCMs are re-sealed and stored, to be opened again only on election day.
The Tamparan case has to be put in context. The FTS was conducted all over the Philippines, in 92,509 clustered precincts. So far, there have been no reports of inaccuracy, except for this curious case in one clustered precinct in Lanao del Sur, and which remains unverified.

With the VCM in 1 out of 92,509 clustered precincts malfunctions, there is very high probability that what happened was caused by human error. A video of the incident has also been circulated, but it does not provide a clear view of the shadings in the ballot and of the voter receipt, so it doesn't amount to anything.
Logically speaking, you cannot win the presidency by "operating" on just one or two clustered precincts out of the 92,509. It will only amount to 2,000 votes at the most. With various analysts projecting that Duterte will have a 4-million lead over the second placer in the presidential race, operating on 1 clustered precinct or a few more would be inconsequential.
To subvert that projected 4-million lead – assuming that electronic cheating is even possible – the operation has to be more massive, done nationwide, and sporadically distributed to lessen the possibility of detection. Thus, if indeed that is the chosen scheme of operators, we should have witnessed more cases of inaccuracies in the FTS, not in just in a precinct or two.
You see, cheating is not as simple as padding numbers as in the manual elections. Any cheating scheme chosen also has to be defensible in an election protest proceeding that maybe filed by losing candidates. The paper ballots will always be there and can be revisited should any of the losing candidate file a protest.
Cheating must also be undetectable by watchers and the general public at the precinct level. But this is almost impossible, given the tight contests and the fact that everyone has camera phones to record any instances of cheating, including ballot-voter receipt mismatch.
We also have vigilant civil society groups, NGOs, international election observers, election watchdogs like the PPCRV, Namfrel, and Lente all over the Philippines to oversee the elections.
In the provincial or regional level canvassing (in the case of the ARMM), any substitution – for example, by hacking, as some would theorize – can now be independently monitored and counterchecked. The advances in communication have allowed parties to now simultaneously run independent canvassing and tallies.
Moreover, Smartmatic, the supplier of VCMs, is a global brand. The Philippines is just one of its many clients, a fraction of its global business. Given that its business is one founded on trust, any technological failure or deliberate participation in any form of election cheating would surely mean an end to Smartmatic's business.
The Comelec worked with Smartmatic in the 2010 and 2013 elections. So far, no verified cases of cheating had been proven. Subsequent manual counts had been faithful with the electronic count.
This is not to discount the possibility of election cheating, though. What I want to emphasize is that tinkering with the VCMs would more likely be the least preferred option by election operators. Apart from the complexity, if not the impossibility, of the operation, tinkering with the VCMs will be messy, expensive, and detectable given the sheer number of the VCMs that will be involved. Anyone who is familiar with the system knows this, and election cheaters will rather go around this difficulty and exploit instead the election system's weakness.
What are these weaknesses? As previously discussed, the VCMs are incapable of verifying voters and preventing substituted or simulated voting. Technically, one person can vote for the entire barangay, thus allowing cheaters to maximize voter turnout and vote leads of chosen candidates. This has been reported and well documented in past elections, and this can still happen in parts of the Philippines with security issues, controlled by local warlords, and impenetrable by opposition watchers and external observers. (READ: How to prevent cheating with the vote-counting machines)
Fortunately, there are very few areas left in the Philippines under this condition and they may only yield insignificant number of votes in relation to the voting population. However, combined with widespread and systematic vote buying, coercions, and the pull-factor by local politician-supporters, it may yield significant results and may materially affect the final results when the winners register a very low vote-lead margin.
While there is always that probability of electoral cheating that should put anyone on guard, it is equally important for the public to trust the Comelec and the system, even if it is sometimes difficult to do so.
As for candidates and their die-hard supporters, while vigilance is encouraged, paranoia however will get us nowhere. Strategically speaking, prematurely casting doubt on the VCMs will only put you in an awkward and contradictory position should you or your candidates later win and you are obliged to defend VCMs to those who question the results. – Rappler.com
Emil Marañon III is an election lawyer who served as chief of staff of recently retired Comelec Chairman Sixto Brillantes Jr. He is currently studying Human Rights, Conflict and Justice at SOAS, University of London, as a Chevening scholar.
Who won in the 2016 Philippine elections?
Check out the 2016 official election results through the link below:
Check out the 2016 unofficial election results for the national and local races through the links below
For live updates on the aftermath of the May 9 elections, check out our extensive
2016 Philippine elections
coverage!