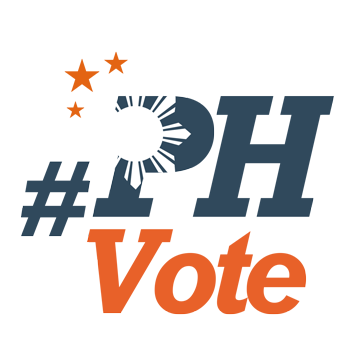 1
Security and crowd control measures up at Duterte's precinct

DAVAO, Philippines – Security and crowd control measures have already been laid out at the polling precinct of presidential front-runner Rodrigo Duterte at the Daniel R. Aguinaldo National High School (DRANHS) in Matina Aplaya here for the May 9 elections.
Jenielito Atillo, spokesperson for Department of Education (DepEd) 11, said in an interview Friday, May 6, at the Waterfront Insular Hotel that all is set, most especially in ensuring that the vote-counting machines (VCMs) and other school facilities are operational.
"The report coming from the school authority said that everything is okay at the polling precinct of the mayor. No problem at all," he said.
Atillo added that the school has put in place a crowd control procedure to prevent the disruption of the elections when Duterte, who is being mobbed by supporters wherever he goes for photo opportunities, arrives at the school on Monday.
"We urge everybody to display proper conduct during election day," Atillo said.
Balloting will start at 6 am and end at 5 pm, he reminded voters.
Duterte, Atillo said, will not be given any special treatment from the Board of Election Inspectors (BEIs) despite being a presidential candidate and mayor of this city for more than two decades.
"We treat everybody as equal. We give respect to authorities who are casting their votes at the school but they are also bound to follow the voting procedures of the BEIs," he said.
Based on the record of DepEd 11, there are a total of 3,840 BEIs in the city in 1,280 clustered precincts.
Senior Inspector Milgrace Driz, Davao City Police Office (DCPO) spokesperson, said that the school will be treated differently from other polling precincts in the city, with a more stringent security protocol in place.
She said that other polling precincts in the city – which has a total of 271 (1st district has 63, second district has 87, and 3rd district has 121) – will only have 2 to 4 police personnel assigned for security.
She assured, however, that there is not much to worry about the mayor's security as the city is peaceful and safe and security is "not an issue in Davao."
Peter Laviña, head of the Duterte-Cayetano media group, said after the "Run With Duterte, Takbo Para sa Pagbabago" at the Rizal Park here last Sunday that the mayor has been receiving threats to his life since he declared he would join the presidential race last year.
An 8-man Special Weapons and Tactics (SWAT) team and 30 additional forces from the Talomo Police Station will be dispatched on Sunday to secure the perimeter of the school until after the election day, Driz said.
But she said they "are not complacent because he is running for president. We should be proactive and vigilant during election day."
She also urged the public to be vigilant as public safety "is everybody's concern."
The 71-year-old Duterte was elected mayor in 1988. He served as mayor until 1998, and again for 3 terms from 2001 to 2010. He served as 1st district representative from 1998 to 2001 and vice mayor to daughter Sara from 2010 to 2013. He was elected mayor again in 2013, and by June 30 shall have completed 22 years as mayor of Davao City. – Rappler.com
This article is republished under Rappler's content sharing agreement with MindaNews in the coverage of the 2016 national and local elections.
Who won in the 2016 Philippine elections?
Check out the 2016 official election results through the link below:
Check out the 2016 unofficial election results for the national and local races through the links below
For live updates on the aftermath of the May 9 elections, check out our extensive
2016 Philippine elections
coverage!