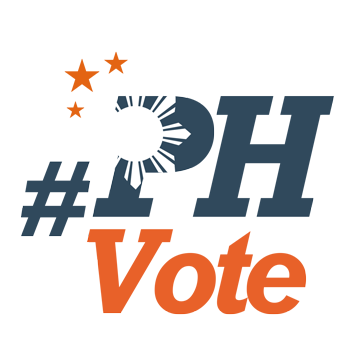 1
Why Roxas has not enjoyed Robredo's rise in ratings, in her own words

MANILA, Philippines – Liberal Party standard-bearer Manuel "Mar" Roxas II has not seen the same significant rise in ratings, unlike his running mate Leni Robredo, who is now statistically tied with fellow vice presidential candidate Ferdinand "Bongbong" Marcos Jr at the top spot.
Asked why Roxas has not done better in surveys, Robredo said her advantage over the former interior secretary is the fact that she "does not have much baggage yet" and is coming into the elections "with a very clean slate".
"Secretary Mar has been part of the administration for a long time. So whatever misgivings the people have of this administration is immediately a burden to Secretary Mar. It's not the same with me in the sense that even if I'm a congressman coming from the same party, I was not really that identified working with the administration," Robredo said in a Rappler interview on Saturday, May 7.
Robredo entered the vice presidential race with low preferential ratings, only to surge to the top days before the May 9 polls.
While Roxas' numbers also improved, he is either statistically tied with Poe for second place, or third in the presidential race. (READ: VP race: Marcos, Robredo in virtual tie, SWS survey shows)
Robredo said her "more dramatic narrative" also worked to her advantage since "people are actually attracted to this kind of narrative."
"I've been through so many upheavals already. I've met the greatest tragedy of all: losing a husband. I transformed from a very ordinary mother and wife into a public official after the death of my husband. It's a narrative that Secretary Mar doesn't have."
But she admitted it's also a burden for her to prove her capacity does not end with her narrative.
"I think that's also the reason why my numbers surged after the two [vice presidential] debates, in the sense that after the two debates, people already saw me as my own person," she explained.
"I was able to hold my ground against my 5 male opponents, and it was very advantageous in the sense that people no longer looked at me as just the widow of Jesse, but already looked me as Leni." – Rappler.com
Who won in the 2016 Philippine elections?
Check out the 2016 official election results through the link below:
Check out the 2016 unofficial election results for the national and local races through the links below
For live updates on the aftermath of the May 9 elections, check out our extensive
2016 Philippine elections
coverage!