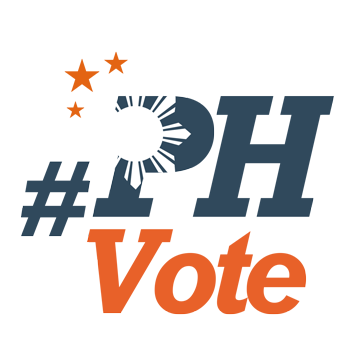 1
Binay camp: Internal poll, ground campaign point to victory

MANILA, Philippines – The camp of Vice President Jejomar Binay brushed aside the continued dip in the survey numbers of the United Nationalist Alliance (UNA) standard-bearer, and remained confident that his ground campaign would bring him to the highest position in the land.
Former interior secretary Ronaldo Puno made the statement in an interview at the sidelines of Binay's miting de avance in Makati on Saturday, May 7, when asked about the latest round of survey results showing the UNA bet at fourth place among 5 candidates.
"The SWS survey is wrong. Our internal survey is good," said Binay's campaign strategist, referring to the 13% voter rating that Binay obtained in the latest Social Weather Stations Bilang Pilipino survey.
Asked how Binay can catch up with the poll front runner, Davao City Mayor Rodrigo Duterte, who has a 30%-plus rating, Puno said, "We will see how that goes but we're confident that with our field organization, the parallel groups, that we're going to be able to bring it across the line."
He added that UNA has "watchers all over the country in every clustered precinct." "We have two watchers and we have lawyers everywhere so we think we would be able to monitor it [elections] properly," Puno said.
When asked, Puno said there is no reason for Binay to concede the presidency this early. "Why will he do that if his votes will be higher?"
Makati Representative Abby Binay, who is running for Makati mayor, said in a separate interview that it's not in her father's character to withdraw from a fight.
"That's not his character. It never has been and it never will be his character to concede," she said.
Abby said the campaign team has not lost confidence that the Vice President would repeat his feat in the 2010 elections.
"We're confident with Dad, nung 2010 nangyari din sa 'min 'yan kaya we will do a repeat (It happened to us in 2010, so we will do a repeat)," Abby said.
She was referring to the surprise victory of Binay against Liberal Party bet Manuel "Mar" Roxas II in the vice presidential race. Roxas was the poll front runner then until the last round of pre-election surveys but it was Binay who won in the end.
In 2010, however, Binay's survey ratings were on the rise till election day; this time, it's moving to the opposite direction. His survey rating peaked in April 2014, at 40% but the Senate probe into corruption allegations against him when he was Makati mayor slowly chipped at this rating.
Asked for her thoughts on the last day of the campaign, Abby said she is "relieved that it is over but also nervous" as "there will be a lot of changes on Monday."
As for her own chances against administration bet acting Mayor Kid Peña, Abby said she is "very confident" for as long as the elections are "clean and credible." – with reports from Mara Cepeda/Rappler.com
Who won in the 2016 Philippine elections?
Check out the 2016 official election results through the link below:
Check out the 2016 unofficial election results for the national and local races through the links below
For live updates on the aftermath of the May 9 elections, check out our extensive
2016 Philippine elections
coverage!