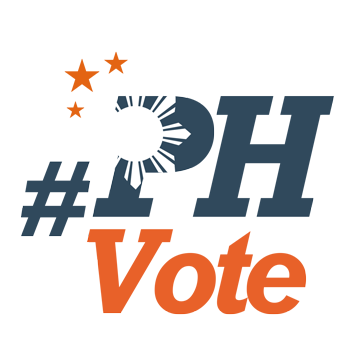 1
Slay of Bukidnon town mayoral bet could be poll-related

CAGAYAN DE ORO, Philippines – Initial investigation showed that the gruesome killing of a Lantapan, Bukidnon mayoral candidate could be election-related, but investigators are still verifying the possible motives of the shooting, said the regional police office.
Police identified the victim as Armando Ceballos, a resident of Barangay Balila in Lantapan.
Police said that about 10 bonnet-wearing armed men entered Ceballos' house and shot him several times inside his room Friday midnight, May 6.
Northern Mindanao Police Director Jose Gentiles said the suspects were on board a cargo truck as they entered the residential compound where Ceballos lived and shot him in the back.
Gentiles noted the assailants spoke in Visayan as they ordered witnesses to drop on the ground. "Drop! Drop! We are only here for the mayor," was how the gunmen commanded the residents before killing Ceballos.
Before leaving the crime scene, the attackers were said to have taken away a .45 caliber hand gun and about P80,000 in cash.
Police said Ceballos was rushed to the nearest medical facility but died about two hours later.
Police said spent shells believed to be from M14 and M16 rifles were found at the crime scene.
Superintendent Surki Sereñas, regional police spokesman, told Sun.Star Cagayan de Oro by phone on May 7 that they have yet to determine whether Ceballos' killing is election-related, as they are looking at many angles, but there is a probability that it could be politically motivated.
Ceballos was an independent candidate running against Ernie Devibar in the town's mayoral race.
Devibar belongs to Bukidnon Paglaum Party, a regional party bounded and chaired by Bukidnon Governor Jose Maria Zubiri Jr.
Election-related incidents
As of May 7, the regional police have reported there were about 12 suspected election-related incidents (ERIs) in Northern Mindanao, Sereñas said.
Of the 12 incidents, 5 of those had already been confirmed by the Philippine National Police (PNP) as poll-related, he added.
Last May 1, Gomercindo Piloton, 49, a supporter of presidential aspirant Rodrigo Duterte, was shot dead in his home in Barangay Bayanga, Cagayan de Oro City, but police discounted the angle that his death had something to do with the elections.
Senator Aquilino Martin "Koko" Pimentel III, president of Partido ng Demokratikong Pilipino-Lakas ng Bayan (PDP-Laban), Duterte's party, confirmed that Piloton worked as one of the party's area coordinators prior to his death.
Meanwhile, lawyer Wilfred Jay Balisado of the Commission on Elections said in a text message to reporters that they will intensify police visibility and intelligence gathering. – Rappler.com
This article is republished under Rappler's content sharing agreement with the SunStar network in the coverage of the 2016 national and local elections.
Who won in the 2016 Philippine elections?
Check out the 2016 official election results through the link below:
Check out the 2016 unofficial election results for the national and local races through the links below
For live updates on the aftermath of the May 9 elections, check out our extensive
2016 Philippine elections
coverage!