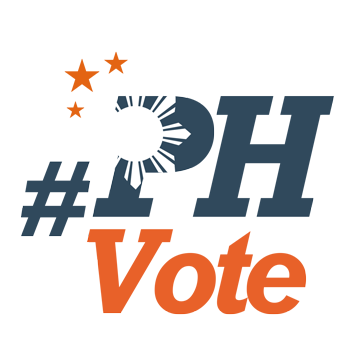 1
Security forces on alert ahead of tense PH elections

MANILA, Philippines – Tens of thousands of security forces fanned out across the Philippines Sunday, May 8, on the eve of national polls, following a bitter and deadly election campaign plagued by rampant vote-buying and intimidation.
Elections are a traditionally volatile time in a nation infamous for lax gun laws and a violent political culture, and they have been inflamed again this year by allegations of massive corruption from the local village to presidential level.
"Vote-buying is everywhere," Commission on Elections (Comelec) commissioner Luie Guia told reporters. (READ: Ex-Comelec exec on 2016 polls: 'Vote-buying now is just crazy')
"We are receiving reports that everything is being used to buy votes, not only money. It could be (plastic) basins, groceries."
Such small gifts are an effective, if illegal, way for politicians to win support in a nation where roughly one quarter of its 100 million people live below the poverty line.
To try to check vote buying, the election commission has banned mobile phones in polling places. This is so people cannot photograph their ballots to prove to vote-buyers that they cast their ballots for the right candidates. (READ: Guide to the 2016 Philippine elections)
At the national level, presidential and vice presidential rivals are also accusing each other of trying to rig the elections.
President Benigno Aquino, who is limited by the constitution to a single term of 6 years, has warned the favorite to succeed him, Rodrigo Duterte, is a dictator in the making and will bring terror to the nation. (READ: Aquino: What kind of change does Duterte want?)
Duterte, mayor of the southern city of Davao, has in turn accused Aquino's administration of planning "massive cheating" to ensure that his preferred successor, former interior secretary Manuel "Mar" Roxas II, wins. (READ: FULL SPEECH: Rodrigo Duterte's speech during his miting de avance)
Followers of Duterte, who has admitted links to vigilante death squads in Davao that rights groups say have killed more than 1,000 people, have warned of a "revolution" if he loses.
Meanwhile, at least 15 people have died in election-related violence, according to national police statistics. (READ: Attacks in Isabela and Cagayan kill 3, injure 6)
In the latest suspected case, a grenade blast killed a nine-year-old girl behind the house of a powerful political warlord in the strife-torn province of Maguindanao late on Saturday, May 7, said Chief Inspector Jonathan del Rosario.
The girl's death has not yet been included in the tally, although it likely will be, according to del Rosario, spokesman for a police election-monitoring taskforce in Manila.
"This looks like it is election-related but we have a process we have to follow," he told Agence France-Presse.
Del Rosario said 90% of the nation's police force, or about 135,000 officers, were already on election-related duty and had been authorized to carry their assault rifles. He said they were guarding polling and canvassing places and manning road checkpoints. – Rappler.com
Who won in the 2016 Philippine elections?
Check out the 2016 official election results through the link below:
Check out the 2016 unofficial election results for the national and local races through the links below
For live updates on the aftermath of the May 9 elections, check out our extensive
2016 Philippine elections
coverage!