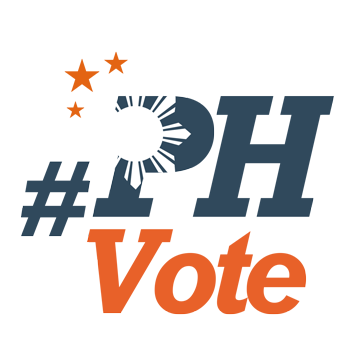 3
High expectations of Duterte to succeed will be his cross – political analyst

MANILA, Philippines (UPDATED) – The very high expectations of voters of survey front-runner Rodrigo Duterte to succeed will be both the "Calvary and cross he will have to bear," political analyst Ranjit Rye said Saturday, May 8.
The spontaneous engagement of supporters and followers of Duterte has evolved into a political machinery that could be the envy of progressive movements, including the Left, said Rye, political science professor at the University of the Philippines and assistant vice president for public affairs.
Quoting a street-smart vendor who has his ears close to the ground, he said that the difficulty with going against Duterte is that "ang kalaban mo kilusan, di kandidato (what you are up against is a movement, not a candidate)."

In an interview on Rappler, Rye described the survey leader as "an irony of sorts, not your usual front-runner during elections." He is "anti-establishment, rough on the edges, the kind of character you wouldn't predict to be number one" yet chosen by 30% of the voting population that thinks elections are a tool for empowerment and change.
Rye cited the impressive turnout of Duterte supporters during Saturday's miting de avance at the Quirino Grandstand, estimated to reach as many as 500,000. It's a movement that reflects a yearning for "social transformation" and mirrored a catharsis for some, he said.

What he referred to as the "Duterte phenomenon" mirrors a regional ethnic vote – over 50% from Mindanao and a substantial portion of the Visayan vote as well. Tomorrow, voting day, is a very volatile situation where Filipinos will either come together as a nation or fragment further.
The volatility is being caused by several factors, including irresponsible rhetoric and highly charged partisanship.
Social media
All sides are now using social media, Rye said, as a medium for transactions but there is a stronger need for citizens to "break away from partisanship and embrace citizenship."
Social media, he said, has become an important part of Philippine politics. "It's now shaping perception" and has become an "intermediary in engagement" that has pushed voters to become more political and to engage in debates.
Social media has also become a tool for bashing people and spreading misinformation, but there is a need for "civic ethics and self regulation."
Of late, however, posts on social media include exhortations to think about the country, reflecting a movement from the bitter comments of the past few days.
Rye described the election campaign which ended Friday as "highly competitive, extremely vicious, very expensive", with ad spending reaching billions of pesos. Nielsen data indicate that spending on political ads hit the hundreds of millions mark as early as a month or two ago.
Deeply polarizing, eliciting so much passion and emotion from partisan supporters, critics have described the political exercise as a step back insofar as democracy is concerned.
They said the outcome has "deligitimized democracy" and resulted in "democracy fatigue". But according to Rye, the campaign "reaffirms the democratic process", adding that democracy is imperfect but it is "alive and kicking" in the Philippines.
He said he remained extremely optimistic about the outcome of elections on May 9, when the country would have elected 18,000 officials, including members of the legislature.
Political machinery
Touching on the role of political machineries in the elections, Rye said these refer to elements of a campaign organization that help candidates mobilize voters, protect, and sustain their votes.
In the past, these referred to patron-client relationships but this has moved to more personal ties, built around a network of leaders in a community, often transactional and still short-term. These personal networks help in transmitting messages of a campaign, ensuring that voters go out and vote.
Rye also said he yearns for people to see elections as an important step forward, to treat elections seriously, and to reflect on their choices.
May 9, according to Rye, will be a test of our democracy. "Can we have peaceful, honest elections?" – Rappler.com
Who won in the 2016 Philippine elections?
Check out the 2016 official election results through the link below:
Check out the 2016 unofficial election results for the national and local races through the links below
For live updates on the aftermath of the May 9 elections, check out our extensive
2016 Philippine elections
coverage!