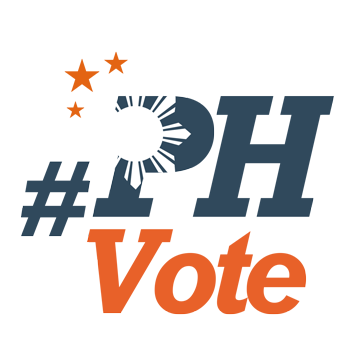 1
Game-changer? 25% of PH voters 'undecided' – Pulse Asia

MANILA, Philippines – With surveys on presidential bets showing one candidate clearly ahead of the pack, can the trend be reversed if soft and undecided voters shift to another candidate or make their choice only on election day?
A non-commissioned survey conducted by Pulse Asia Research from April 16 to 20 showed that an estimated 12.5 million voters remain undecided until election day, the polling firm's president Ronald Holmes said in a Rappler interview on Sunday, May 8.
"In our last survey, you have 10% of those who express a preference saying that there is a possibility that they will change their vote from the time we conducted the survey to the time of the election. Then you have 15% of the voters who cannot say they will or will not change their votes. Those are the undecided. If you add those two, that's 25%," Holmes said.
He said that based on 54 million registered voters with a 75% turnout, 25% is about "12.5 million voters who may shift."
"That's a large proportion of voters. Now, will they or will they not shift? That's something we will only know on election day," Holmes said.
He gave the figures when asked whether the presidential race remains tight, or should be regarded as a foregone conclusion, given the 10-percentage-point lead of Davao City Mayor Rodrigo Duterte over his top rivals based on the results of different surveys just days before election day.
Geographical base, ethno-linguistic support
During the interview, Holmes said that what had made the 2016 elections different from previous elections was the level of geographical and ethno-linguistic support for candidates, particularly Duterte.
"If you track previous surveys, one of the things we saw in this elections is that there's a lot of a geographical basis for voting support which we have not seen in prior elections. For example, Mayor Duterte in this case has always been getting substantial support in Mindanao because he comes from the place and he's the only Mindanaoan among the candidates," he said.
Holmes also referred to the "ethno-linguistic support" enjoyed by Duterte, who speaks Cebuano. He said Cebuanos are estimated to comprise about 20% to 28% of voters.
He said that geographical support for administration candidate Manuel Roxas II comes primarily from Western Visayas.
Holmes said this phenomenon was clearly seen during the 1992 elections, when Miriam Defensor Santiago got the Ilonggo support while Fidel Ramos had the Ilocano support, though the latter was affected by the candidacy of businessman Eduardo Cojuangco Jr.
"So beyond your messaging, beyond your barnstorming, you also need to know, that there is a geographical basis of support. That's a geographical basis that's hard to discount," he said.
On the role of social media in the 2016 elections, Holmes said that while it is not a primary source of election-related information, it is important in mobilizing support for candidates.
"Social media has replaced the text blasting used in the past. Social media has become part of the propaganda," Holmes said.
He said that, for the first time, Pulse Asia had to issue a statement disowning a fake survey posted in social media and attributed to the polling firm. – Rappler.com
Who won in the 2016 Philippine elections?
Check out the 2016 official election results through the link below:
Check out the 2016 unofficial election results for the national and local races through the links below
For live updates on the aftermath of the May 9 elections, check out our extensive
2016 Philippine elections
coverage!