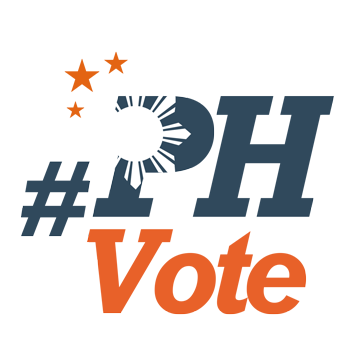 2
Comelec: Let's show the world our elections

MANILA, Philippines – The Philippines holds its 3rd automated elections on Monday, May 9, to cap a tight presidential race led so far by Rodrigo Duterte, the tough-talking Davao City mayor who promises to stop crime in 3 to 6 months.
A day before this, Commission on Elections (Comelec) Chairman Andres Bautista said the Philippines is already a model in holding automated polls. In fact, he said, up to 100 international delegates will observe the May 9 elections to learn from the Philippines.
Bautista said the foreign observers come from countries such as Afghanistan, Sri Lanka, Timor Leste, Nepal, Turkey, Indonesia, and Thailand.
"What is happening now is that the Philippines is becoming one of the leaders in automated elections. So instead of us learning from them, it's the other way around," Bautista said in a news conference on Sunday, May 8.
He explained that the Philippines is sharing international best practices with its neighbors, "especially those who are looking to transform from manual to automated elections."
The elections chief said, "We want to show to them how elections are being conducted in the Philippines."
While he campaigned against Duterte, President Benigno Aquino III also said, "Let us show the whole world that regardless of our deep emotions and conviction regarding our candidate, we can hold elections that are peaceful, orderly, and truly mirror the spirit of democracy."
Abdul Aziz Ahmad, a former elections commissioner in Indonesia, is one of the foreign observers in the Philippines' May 9 polls.
In an interview with Rappler, Ahmad said he wants to learn how the Philippines conducts automated elections. He said Indonesia is still using a manual system of voting.
He said, "I can tell people that if the Philippines can do automation in elections, why can't Indonesia?" (READ: Guide to the 2016 Philippine elections)
Big challenge: Voting receipts
The Philippines already held automated national elections in 2010, when Filipinos elected Aquino, and in 2013, when they chose a fresh batch of 12 senators.
There is, however, a major difference this year – which also poses one of the biggest challenges for the Comelec.
For the first time, the poll body is issuing voting receipts as ordered by the Supreme Court (SC).
The voting receipts should display the actual votes fed by more than 50 million voters into around 97,000 vote-counting machines (VCMs) across the Philippines.
Election watchdogs have touted the voting receipts as a mode of transparency.
Still, the Comelec itself had rejected the idea of issuing voting receipts until the SC ordered it to do so, upon the petition of senatorial candidate Richard Gordon and his political party, Bagumbayan.
For one, the Comelec said voting receipts can facilitate vote buying. (READ: #PHVoteWatch: Report vote buying, other election wrongdoing)
The process of printing, verifying, and possibly complaining about voting receipts can also lengthen the queues in polling precincts.
Aside from these, receipts can also be used in making up claims of cheating.
In fact, photos of alleged voting receipt discrepancies have already flooded social media during the month-long overseas absentee voting period that started on April 9.
Despite this, Bautista said no formal complaints have been filed over voting receipts as of Friday, May 6.
'Magdala ng maraming pasensya'
Referring to the voting receipts, Bautista said on Sunday: "Hindi talaga natin alam kung papa'no nga ito makakaapekto sa proseso ng pagboto, lalong lalo na sa tagal ng isang botante para bumoto."
(We really don't know how this will affect the process of voting, especially the length of time it will take for a voter to vote.)
In any case, he said the Comelec prescribes the following procedure for voters in case of voting receipt discrepancies:
File an objection with the Board of Election Inspectors (BEI)
Have the objection noted in the minutes of the BEI
Write one's name at the back of the receipt, then sign it
Leave the receipt in the polling precinct
Taking home a voting receipt is an election offense, which means violators can go to jail.
It's also prohibited to take photos of voting receipts, Bautista earlier said.
On Sunday, Bautista gave other pieces of advice when trooping to polling precincts.
First, he said, voters should bring a list of candidates to speed up the voting process.
They should also know their polling precincts beforehand. Because of the summer heat, he advised them to wear summer clothes as well.
He ended by saying, "Magdala ng maraming pasensya." (Bring a lot of patience.) – Rappler.com
Who won in the 2016 Philippine elections?
Check out the 2016 official election results through the link below:
Check out the 2016 unofficial election results for the national and local races through the links below
For live updates on the aftermath of the May 9 elections, check out our extensive
2016 Philippine elections
coverage!