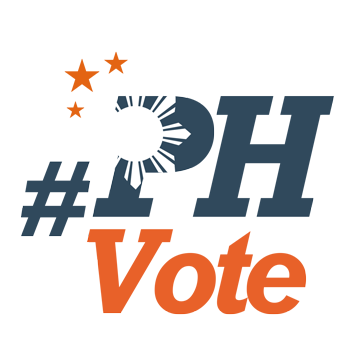 2
Campaign coordinator in Sarangani town shot dead

MANILA, Philippines – A father of 6 died while his cousin was hurt in an ambush in the town of Maitum in Sarangani province on the eve of the May 9 elections.
Unidentified motorcycle-riding armed men shot 39-year-old Carinio Malayaw in the head with a caliber .45 pistol past 12 noon on Sunday, May 8, Maitum police chief Senior Inspector Jaime Chavez told Rappler in a phone interview early Monday morning, May 9.
Malayaw, a resident of Barangay Tuanadatu, was a campaign coordinator of mayoral bet Elsie Perrett and presidential candidate Rodrigo Duterte in the town, according to Alena Gale Palileo Yabes, a lawyer of the Duterte camp in Sarangani.
Malayaw was declared dead on arrival at Maitum Emergency Hospital, Chavez said. Malayaw's wife and cousin, who were riding with him on a motorcycle, survived the attack, although his cousin was wounded.
Malayaw and his companions had just left Perrett's compound in Barangay Kalaneg when the attack happened, Yabes said.
Perrett's husband, the late Maitum Mayor George McPerson Perrett, was killed in an ambush on February 28, 2014. He was "the fourth incumbent or former mayor of the town to have been killed since 1990," Inquirer previously reported.
Chavez said it's not clear if the killing of Malayaw was election-related or due to a "personal angle."

Afraid to vote on May 9
Yabes said she is wondering why Comelec has not yet declared Maitum an election hot spot despite past and present reports on violent incidents that occurred in the town.
She claimed that a number of voters in Barangay Tuanadatu have requested that their polling places be transferred to another barangay.
"I talked to the other supporters of Perrett and Duterte residing in the same barangay where Carinio lived. They said they are scared to go out and vote today," Yabes said.
She said that the voters are expecting Comelec's Board of Election Inspectors (BEI) to file the request because of the "imminent threat to safety and security of the voters and BEIs."
The Maitum police chief, however, gave assurances that the situation in the town is under control,
"Generally, the situation here has been peaceful and orderly for several months during the campaign period. It was just an isolated case," Chavez said in a mix of Filipino and English.
He said that more than 60 cops and a military contingent have been deployed across Maitum, which has more than 30,300 registered voters and 199 precincts.
According to the PNP, a total of 15 people were killed in poll-related incidents nationwide, excluding the Maitum incident, since the start of the campaign period this year. – Rappler.com
Report cases of vote buying, vote selling, election-related violence, campaign violations, and other forms of election problems and offenses using the #PHVoteWatch map.
Who won in the 2016 Philippine elections?
Check out the 2016 official election results through the link below:
Check out the 2016 unofficial election results for the national and local races through the links below
For live updates on the aftermath of the May 9 elections, check out our extensive
2016 Philippine elections
coverage!