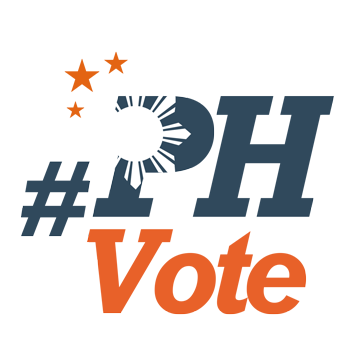 1
Smartmatic denies VCMs in Novotel

MANILA, Philippines (5th UPDATE) – The chairman of the Commission on Elections (Comelec) went to Novotel Hotel in Cubao, Quezon City, in the middle of an election day to check unverified reports that vote counting machines (VCMs) were being stored there, which is near the headquarters of the Liberal Party.
Comelec chairman Andres Bautista went to the hotel past 11 am on Monday, May 9.
It turned out that Smartmatic officials were staying there.
Bautista met with Smartmatic's Elie Moreno in Novotel, who explained that Smartmatic officials were billeted in the hotel and stressd that there were no VCMs there. Smartmatic is the supplier of the VCMs.
"We are staying in the hotel because it's closer to the national support center," Moreno told reporters. "There are no VCMs here."
Novotel is located in Araneta Center in Cubao, which is owned by the family of administration candidate Manuel "Mar" Roxas II.
Lawyer Charlie Ho, member of the legal team of PDP-Laban, the party of presidential front runner Rodrigo Duterte, said the Comelec should still investigate the reported storing of VCMs in Novotel.
A furious Roxas camp dismissed the "rumor," saying it was impossible for any party to misplace the machines as they have been fully accounted for by the poll body.
"The basis of the statement of Henrietta de Villa of the PPCRV is mere rumor, completely bereft of basis and substance. We also question the timing of this statement, releasing it exactly on Election Day and not earlier," Roxas spokesman Ibarra Gutierrez said. Gutierrez was referring to the election wathdog Parish Pastoral Council for Responsible Voting (PPCRV).
Gutierrez added: "We expect [PPCRV chairman] Ms. De Villa to give the precinct numbers of the alleged VCMs. Should she fail to do so, we expect Ms. De Villa to issue an apology and attestation of the truth with the same enthusiasm and alacrity she displayed in repeating this rumor."
The PPCRV admitted that the report remained unverified as of 1:50 pm.
Over 54 million Filipinos were expected to vote on Monday in a tight presidential race.
Roxas is behind Duterte and Grace Poe, based on surveys. Duterte is ahead by at least 11 percentage points in presidential preference polls. – with reports from Paterno Esmaquel II/Rappler.com
Who won in the 2016 Philippine elections?
Check out the 2016 official election results through the link below:
Check out the 2016 unofficial election results for the national and local races through the links below
For live updates on the aftermath of the May 9 elections, check out our extensive
2016 Philippine elections
coverage!