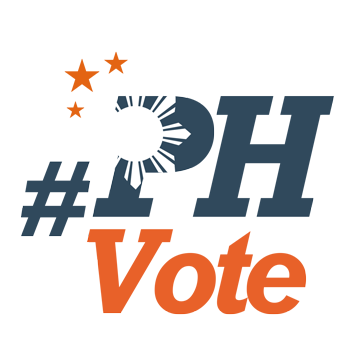 1
Voters want concern for poor, principles from candidates

MANILA, Philippines – In a country where poverty incidence is very high, Filipino voters are understandably not looking for platforms or policies from candidates, but concern for the poor, principles, and moral integrity.
Echoing findings of a Social Weather Stations survey that asked respondents what they were looking for in a good president, sociologist Jayeel Cornelio said this partly explains the failure of administration standard-bearer Manuel "Mar" Roxas II to connect with some voters.
Vice President Jejomar Binay, the early survey front-runner who started out with a high 40% preferential preference rating in 2015, dipped to about 15% in the last survey because of his failure to defend himself against allegations of corruption. Presidential candidate Grace Poe, the "original alternative to Binay", dropped because of doubts about her citizenship, which Binay took advantage of, added Cornelio.
Duterte
According to fellow sociologist and analyst Nicole Curato she did not expect the "huge grassroots movement" that turned out to support Davao City Mayor Rodrigo Duterte after he officially declared his candidacy.
Filipinos are looking for someone who could solve the problems of crime and corruption, and Poe, who was a foundling and perceived to be far ahead in the polls, lost the opportunity to get ahead of the pack.
Curato said in Mindanao State University in Marawi, she was surprised to find young girls actually supporting him because, according to them, he could give a voice to Mindanao.
Cornelio also said the preference for Duterte cuts across classes, reflecting the concerns of the ABC classes that center on security – when they walk at night or when they are with their families, more than foreign relations or even issues that involve China.
The criticisms hurled at Duterte did not do as much damage as critics wished because he admitted character flaws early on and said despite these flaws he had something to offer. The surge for Duterte started in the National Capital Region among Classes ABC that have day-to-day issues, Curato pointed out.
While it has benefitted from the leadership of Binay, Makati has been perceived as a "welfare state", whereas in Davao, local residents themselves perpetuated and supported the narrative about peace and order in Davao. Curato explained that the disconnect in Makati is due to the overpriced buildings and traffic that did not match the benefits of Binay's patronage.
Duterte's "authenticity" came across to voters because of his "ordinariness", his speaking in Bisaya, and even his cursing the Pope. For the Davao City mayor, "what you see is what you get and there are no pretentions."
Timing
Roxas, according to Curato, had a "confused narrative" and became symbolic of the people's rejection of the EDSA system, representing a particular view of politics that sees it as something limited to "elites switching powers".
Both analysts agreed that timing matters in a campaign. Binay, according to Cornelio, should have learned his lesson from former senator and presidential candidate Manuel Villar, who like him, was an early survey front-runner but who eventually fell behind.
"Timing does matter. [Senator Antonio] Trillanes' attempt might be noble but it's too late the hero." – Rappler.com
Who won in the 2016 Philippine elections?
Check out the 2016 official election results through the link below:
Check out the 2016 unofficial election results for the national and local races through the links below
For live updates on the aftermath of the May 9 elections, check out our extensive
2016 Philippine elections
coverage!