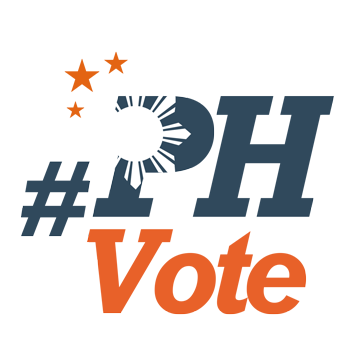 1
Rodriguez concedes to Moreno in Cagayan de Oro mayoral race

CAGAYAN DE ORO CITY, Philippines (UPDATED) – Second district representative Rufus Rodriguez conceded to incumbent Oscar Moreno in the Cagayan de Oro City mayoral race around 10 pm.
Congressman Rodriguez announced his defeat over Bombo Radyo saying that he has surrendered after 85% of election returns had already been canvassed.
As of 10 pm, Moreno received 82,549 votes while Rodriguez received 54,307 votes and former mayor Vicente Emano received 68,956 votes. By the time 92.63% of the votes had been canvassed, Moreno had 89,651 votes, while Emano had 75,320 votes and Rodriguez was in third with 58,156 votes.
Rodriguez gave thanks to the people of Cagayan de Oro City for the support extended to him.
Moreno also told Bombo Radyo that he extends his hands to Rufus Rodriguez and his family.
The two former allies broke up after Rodriguez decided to run for mayor.
"The people have spoken, let that be heard," Moreno said.
The two were cordial in a text message exchange afterwards, a break from what Moreno describes as a "grueling" and "polarizing episode" that had culminated on election day. "I concede to you as the clear winner, congratulation mayor Oca!," Rodriguez wrote, to which Moreno replied: "Now that the people have spoken, I hope we can pick up the pieces & bring CDO & the Region to greater heights. I offer my hand of friendship to you & your family!"
Moreno not yet claiming victory
Moreno, despite Rodriguez's concession, isn't claiming victory just yet.
"Let's wait for the canvassing, although the results have been electronically transmitted, there's still a process of formality of canvassing, now let's respect that," Moreno said.
Emano, whom Moreno referred to as the "best friend" of Vice President Jejomar Binay, has yet to concede defeat.
"That's his right, like I said, there is still a process to be followed and undertaken, and that may be a formality but it still is a legal formality," Moreno added.
Still, Moreno still took a swipe at his bitter rival Emano, "Two things here that are worth noting: number one, well I hope that with the results completed, Dongkoy (Emano) would finally put this to rest," Moreno said.
Rufus' younger brother Maxie is still in the lead for the city's second district representative.
Maxie, as of 10 pm, has received 42,153 votes while Ramon Tabor is at 31,320 votes and former councilor Edgar Cabanlas sits at 26,531.
The city council, which has been Moreno's problem, is shaping up as a 3-way fight with LP getting 6 seats, UNA also 6 and Centrist Democratic Party getting 4 seats. – Rappler.com
Who won in the 2016 Philippine elections?
Check out the 2016 official election results through the link below:
Check out the 2016 unofficial election results for the national and local races through the links below
For live updates on the aftermath of the May 9 elections, check out our extensive
2016 Philippine elections
coverage!