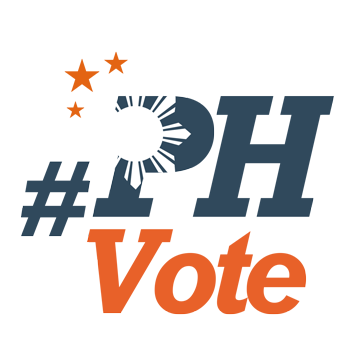 1
Erap wins close Manila mayoral race over Lim

MANILA, Philippines – Incumbent mayor Joseph Ejercito "Erap" Estrada was proclaimed mayor of Manila for a second straight term Tuesday, May 10, with a slim margin of victory over former mayor Alfredo Lim.
The former president, who ran under the Pwersa ng Masang Pilipino party, edged out Lim by only over 2,000 votes with a final and officially tally of 283,149 votes with 100% precincts reporting.
"I was a bit surprised," said Estrada. He added that he believed most of the votes against him came from those affected by the rise on real property taxes.
"They want good service for everything, but they don't want to pay property taxes. I had no choice, because I inherited a bankrupt city."
Comelec proclaims Joseph Estrada mayor of Manila. #PhVote @rapplerdotcom pic.twitter.com/0mLB4fIhuL

— Patricia Evangelista (@patevangelista) May 10, 2016
The Liberal Party's Lim, who earlier served as the city's mayor for 12 years, had 280,464 votes. Lim lost to Estrada in 2013 by 30,000 votes.
Amado Bagatsing of the KABAKA party was a far third with 167,829 votes.
Meanwhile, Maria Shielah "Honey" Lacuna-Pangan topped the vice mayoral race with 268,969 votes.
Comelec proclaims Honey Lacuna vice mayor of the City of Manila #PhVote @rapplerdotcom pic.twitter.com/SbyHuoDoSH

— Patricia Evangelista (@patevangelista) May 10, 2016
Prior to his political career, Estrada was a popular film actor, who then entered politics as mayor of San Juan City.
Estrada won by a landslide as president in 1998 under a campaign slogan of prioritizing the poor, making "Erap para sa mahirap (Erap for the poor)" a Filipino catchphrase.
He was then forced out of power during the EDSA 2 revolt and 6 years later was convicted of plunder by the anti-graft court. But he did not finish his sentence, as he was pardoned by former president Gloria Macapagal Arroyo – who herself is now facing a plunder case.
The Supreme Court ruled that Estrada's 2013 mayoralty bid against Lim was valid despite his earlier criminal conviction, as the pardon granted to him restored his full civil and political rights.
Last October, Lim said he considered his 2016 run a "comeback" that is "in response to public clamor" for "restoration of free basic services in the city." He lamented the "gargantuan hike in taxes" in Manila.
Lim did not attend the Comelec proclamation. Estrada, asked for a message to his erstwhile opponent, said that given Lim's age and many years of service, "it's about time for him to retire."– Rappler.com
Who won in the 2016 Philippine elections?
Check out the 2016 official election results through the link below:
Check out the 2016 unofficial election results for the national and local races through the links below
For live updates on the aftermath of the May 9 elections, check out our extensive
2016 Philippine elections
coverage!