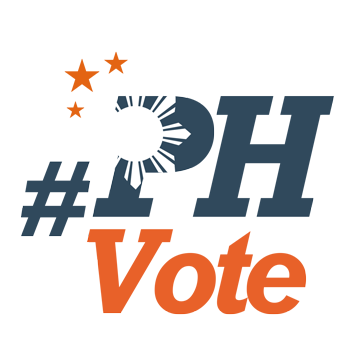 1
As rivals concede, Duterte assured of presidency

MANILA, Philippines – With his two top contenders already conceding by early Tuesday afternoon, May 10, presidential front-runner Rodrigo Duterte is practically assured of being the country's next president.
The 71-year-old Duterte, also former mayor of Davao City for more than two decades, got 38.7% of the transmitted votes or over 15.34 million votes as of 1:08 pm, with 91.33% of precincts reporting results. (VIEW: #PHVote 2016 Live Results)
As early as past 11 pm Monday, May 9, Senator Grace Poe conceded defeat to Duterte, saying in a press conference, "Ako si Grace Poe...ay nagbibigay-daan kay Rodrigo Duterte...na siyang napili ng nakakarami sa ating mga kababayan." (I am Grace Poe, and I am giving way to Rodrigo Duterte, whom majority of our countrymen have chosen.)
Poe obtained 8.59 million votes equivalent to about 21.7% of transmitted votes, putting her third after administration standard-bearer Manuel "Mar" Roxas II.
Roxas himself, also in a press conference, conceded to the presumptive president on Tuesday, May 10.
Wishing Duterte success, Roxas said, "Galangin at tanggapin natin pasya ng ating mga kababayan. Ayon sa unofficial count ng Comelec, malinaw na si Mayor Rodrigo Duterte ang magiging susunod na pangulo ng Pilipinas." (Let us respect and accept the decision of our fellow citizens. According to the unofficial count of the Comelec, it's clear that Mayor Rodrigo Duterte will be the next president of the Philippines).
Roxas was second with 9.25 million votes, or 23.3% of transmitted votes, based on the Comelec-GMA-7 mirror server results.
No concessions
The last two remaining presidential candidates, Vice President Jejomar Binay and Senator Miriam Defensor Santiago have yet to concede. Binay, who started out as a survey leader in 2015 with about 40%, spiralled to 4th place with over 5 million votes equivalent to 12.8%. Santiago got about 1.4 million votes or 3.5% of transmitted results.
Binay has refused to concede and instead spent late evening of Monday with his Alpha Phi Omega fraternity brothers who tried to keep his spirits up.
Duterte surmounted last-minute attempts by vice presidential candidate Antonio Trillanes IV to pull him down with allegations of unexplained wealth as seen in alleged bank transactions that totalled billions of pesos and properties in Davao. He also filed a plunder complaint against Duterte before the Ombudsman.
But Trillanes on Tuesday also said he would not be a hindrance to Duterte's reform initiatives.
"I respect the will of the Filipino people. They have spoken clearly and resoundingly that they want Mayor Duterte to be our next president," Trillanes said.
At about 3 am of Tuesday, the nocturnal and tough-talking Duterte visited his parents' grave and cried. Once he assumes leadership of the country, he will be the first president from Mindanao. – Rappler.com
Who won in the 2016 Philippine elections?
Check out the 2016 official election results through the link below:
Check out the 2016 unofficial election results for the national and local races through the links below
For live updates on the aftermath of the May 9 elections, check out our extensive
2016 Philippine elections
coverage!