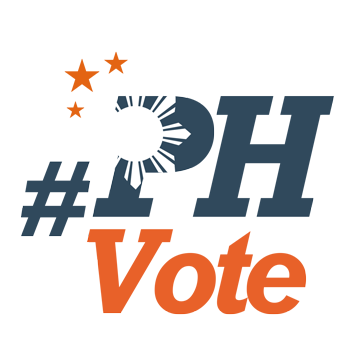 4
Davaoeños to Duterte: You are our 'pride and joy'

DAVAO CITY, Philippines – A day after the May 9 elections, it's back to business on the streets for many of the residents of Davao City.
But a palpable energy hangs over the city's capitol.
A lady lounging at the Rizal Park across the building waved at a pick-up truck that was carrying a standee of Mayor Rodrigo Duterte with his fist raised.
As the truck drove around city hall, The Dawn's "Salamat" played. It's a simple homage to the imminent victory of Duterte in the 2016 presidential race. (READ: Duterte: Once I'm president, I'll behave)
As of 6:55 pm on Tuesday, May 10, the tough-talking mayor got 38.6% of the transmitted votes or over 15.62 million votes, with 93.58% of precincts reporting results. See the latest results below.
It's cause for joy for Davaoeños like 60-year-old Ramer Dagpin, who takes photographs of park visitors for a living.
"Masayang-masaya po kami ng mga grupo ng photographer dito saka 'yung ibang mga grupo basta sa Davao City. Pero mas lalo na kaming mga photographer dito kasi sa amin lang na hanay, marami na siyang nagawa sa amin pa lang, yung bigas na pangunahing pangangailangan kasi mahihirap lang kami dito," said Dagpin.
(My group of photographers and others in Davao City are very happy. But most especially for us photographers because in our group alone, he has already done a lot like helping poor people like us by providing rice.)
Even 17-year-old Allech Maglasang, who is still too young to vote, is excited at the thought of the country soon having its first president from Mindanao.
"Siyempre sa bahay, 'Party! Party!' Tapos 'yung nanay ko ang saya-saya dahil sure na, na si Duterte 'yung mananalo," Maglasang narrated when he saw on television how Duterte is pulling away from his rivals.
(Of course at home, I cheered "Party! Party!" My mother is also happy because Duterte will surely win now.)
This is no surprise for lawyer Neil Dalumpines, who has been Duterte's chief of staff in the city hall for two years now.
"It's very rare for Davao City to have a president… We are very happy. The entire city is very happy," he said.
'Bittersweet' win

Ice cream vendor Ruben Coniendo is also elated for his mayor, who he said, helped him turn away from his former life as a drug addict when he was 14 years old.
"Nag-drugs ako. Gabi-gabi, tumatambay, kumukuha ng wallet sa mga tao, nag-snatch. Pero sinabihan kami ni mayor dito sa Davao na sumurrender, sumuko. Dinala kami diyan sa Sanggunian. Marami kami, libu-libo kami," shared Coniendo, now 31.
(I did drugs. I would hang out on the streets every night and steal people's wallets. But Mayor told us to surrender. We were brought to the Sanggunian. We were many, thousands.)
He said he went to a rehabilitation center and was released when he came of age. (READ: Davao City's rehab centers for drug addicts, youth offenders)
"Pinalabas kami at sinabihang magbago, maghanap-buhay. Ito nagbebenta na ko ng ice cream saka nabubuhay ko ang pamilya ko dahil sa ice cream," he said with a hint of pride in his voice.
(They released us and told us to find a job and seek a better life. Now, I'm selling ice cream and I'm able to provide for my family through ice cream.)
Dalumpines, who is childhood friends with Duterte, said stories like this would make the mayor's presidential victory "bittersweet."

"It's bittersweet because someday, maybe a few months from now, we would lose him here because he'll become the president and he will be governing for the entire country, not only in Davao," he said.
"I'm very, very optimistic about his kind of governance. As a matter of fact, his battlecry during the campaign is to make the whole country just like Davao City," Dalumpines added.
Duterte is likely to make daily trips from Manila to Davao City during a "transition period" for his presidency. His team is set to create several committees to help Duterte adjust to his job, including setting up a group that will vet his Cabinet appointees. (READ: Duterte's wife: Search is on for a special barong)
Hopes for Duterte

Dagpin is hoping, however, that Duterte will not forget them once he becomes the most powerful man in the country.
"Sana hindi mahinto 'yung magandang ibinigay mong buhay sa amin dito kasi naghihirap pa rin sa ngayon. Umaasa kami sa bigas niyo, Mayor!" he said.
(I hope the good services you're providing us here won't stop because we're still poor now. We're relying on your rice, Mayor!)
Coniendo, meanwhile, believes Duterte will successfully govern all Filipinos. (READ: Duterte sweeps Metro Manila)
"Mayor, sana gawin niya 'yung karapat-dapat, hindi lang dito sa Davao kundi sa Luzon, nandoon sa Manila. Kasi natikman na namin 'yung ginawa niya sa 'min dito. Sana mabago niya lahat ng tao sa Luzon," he said.
(Mayor, I hope you do what's right, not just for Davao, but even Luzon and Manila. We already got a taste of what he did for us here. I hope he can change everyone in Luzon.)
As Duterte prepares to become president, his longtime friend Dalumpines said that his supporters will never leave his side.
"As long as we are behind you, you trust that we would be able to back you up and give you all the support physically, mentally, and emotionally because we love him and he's our pride, our joy, the pride and joy of Davao City," he said.
Davao City is set to hold a victory party for Duterte, but only after his formal proclamation. For now, they are content with celebrating the victory of their mayor-turned-future-president on their own. – Rappler.com
Who won in the 2016 Philippine elections?
Check out the 2016 official election results through the link below:
Check out the 2016 unofficial election results for the national and local races through the links below
For live updates on the aftermath of the May 9 elections, check out our extensive
2016 Philippine elections
coverage!