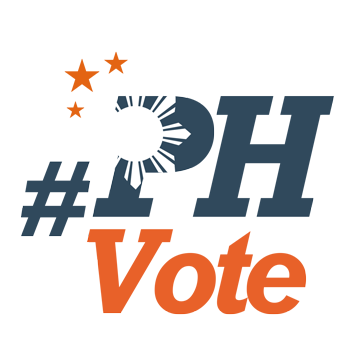 2
Can the OAV vote decide the vice-presidential race?

MANILA, Philippines – Given what appears to be a hairline gap between the top two contenders for the vice presidency, getting 99% of the votes counted becomes even more important, according to Pulse Asia research director Ana Tabunda.
Abroad, the overseas absentee voters (OAV) appear to be the biggest bloc yet. A record-breaking 1.38 million overseas Filipino workers registered for the OAV, making them a potential game changer in the 2016 elections.
Locally, an estimated 3 million votes have yet to be transmitted from the precincts.
As of 10:05 am of Wednesday, May 11, unofficial partial election results data from the mirror server showed that only 349 of the 1,767 OAV precincts have transmitted results.
These precincts accounted for only 334,092 registered voters or 24.35% of the total 1,037,821 registered overseas voters.
Global turnout for the OAV is currently at 33.93%. If current turnout holds, only roughly 350,000 votes might still be expected from the OAV.
Our computations show that Ferdinand Marcos Jr's share of these remaining expected votes will not be enough to turn the tide in his favor.
Expected votes
As of 10:05 am of Tuesday, May 10, Marcos was leading in the overseas vote with 48,424 votes, or almost 42% of the total.
Leni Robredo, who is leading the national count back home, ranked 3rd in the OAV vote, with 24,795 votes or just about 19.5% of totalso far. (See graph below)
Given the expected turnout of roughly 352,133 votes, Marcos with his 42% would only get an additional 148,451 votes.
Robredo with her 19.5% share would get 67,634. (See how we computed for this in the table below.)

As of 10:05 am of May 11, Robredo's lead versus Marcos was at 225,326 votes.
Thus, should the turnout and voter share patterns hold, expected OAV votes will narrow the gap between Marcos and Robredo by 80,817 votes but Robredo could still lead by 144,509 votes.
It must be noted that there are differences in turnouts per region and post. Precincts that reported in Europe currently have a turnout of 21.11%. Precincts that already reported in Singapore has a turnout of 45.92%. – with Joben Ilagan/Rappler.com
Who won in the 2016 Philippine elections?
Check out the 2016 official election results through the link below:
Check out the 2016 unofficial election results for the national and local races through the links below
For live updates on the aftermath of the May 9 elections, check out our extensive
2016 Philippine elections
coverage!