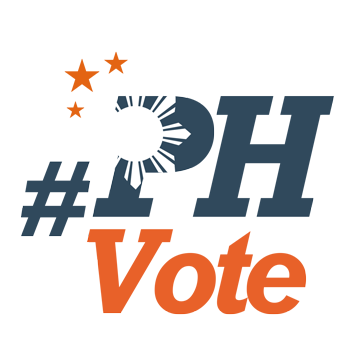 2
Cebu City polls: Rama to file petition vs Osmeña's win

CEBU CITY, Philippines – The reins of power at Cebu City Hall will soon change hands.
Former mayor Tomas Osmeña of the Bando Osmeña Pundok Kauswagan (BOPK) was proclaimed Tuesday dawn as the winner in this year's mayoralty race, defeating Mayor Michael Rama.
This is Rama's first loss in the 24 years he has been in politics. Had he won, he would've served his third and last term.
But while BOPK clinched the city's top post, Team Rama now has the majority of the 17-member City Council.
This is a switch in the current set-up where Team Rama has the mayorship while BOPK has the majority in the city's legislative body.
All the winning candidates in the city were proclaimed by the City Board of Election Canvassers by 4 am Tuesday but only some BOPK candidates went to the canvassing center at the Social Hall of City Hall.
All Team Rama winning bets were not around.
Rama plans to file an election protest to question Osmeña's win. He said he is not convinced with the result.
"It's highly improbable and unbelievable. It has to be fought," Rama said.
Rama said votes gathered by Osmeña should be his votes, based on the survey they conducted prior to the May 9 election.
He said it is also impossible that the votes of Vice Mayor Edgardo Labella, who won over Councilor Nestor Archival, should not reflect on him since they campaigned as a team.
Team
"The vice mayor and I were fighting as a team. My survey had been very clear that it will be 11-0. It's highly improbable that I will not benefit from their scores. In fact, it's always been that they will benefit from my scores because it has been too obvious (that I will win), accepting and conceding will not be the right thing to do," Rama said.
A vigil attended by the Team Rama supporters was held past midnight Tuesday while a prayer rally was also held Tuesday at Plaza Sugbo, in front of City Hall.
"We strongly question the results of the vote and counting machines, we need to look at this first. For me, the result is statically improbable because we campaigned as a team," Labella said.
Other Team Rama candidates who lost to the candidates of the opposition also shared the same sentiments.
Former mayor Alvin Garcia, who ran as congressman in Cebu City north, appealed to the Commission on Elections (Comelec) to look into the matter the soonest possible time.
Based on the final and official results reflected in the certificate of canvass issued by the Comelec, Osmeña won the mayorship by a margin of 34,036 votes.
He earned a total of 267,222 votes compared to Rama's 233,186 votes.
During the 2013 elections, Rama won over Osmeña by a margin of 6,367 votes.
In an interview after he was proclaimed, Osmeña thanked the people who stood by him and the groups and different sectors that supported him.
He thanked his running mate Councilor Nestor Archival, who lost to Vice Mayor Labella, his wife reelected Councilor Margarita Osmeña, the Iglesia Ni Cristo and the entire BOPK slate.
"You have a big part of my victory… I feel that I have accepted a major responsibility and challenge and I owe it to the people who have not lost faith in BOPK," he said.
Asked what he would first do once he occupies his post on July 1, Osmeña said he intends to consult the different sectors and listen to them.
"I know what I want. I've been mayor before. But I have to reconcile and evaluate what their sentiments are because the success of a project would always be dependent on the people implementing it. People want leaders who know how to listen, not leaders who know how to talk," he said.
He also want to go back to the barangays and check on their priority programs and projects.
Father
"For those barangays who did not vote for me, I also have to assure them that I am the father of everybody," he said.
Asked if there will be major revamp at City Hall, Osmeña said there will be and he would prefer to call it "ethnic cleansing."
On working with a council that is not his, Osmeña said he can very well work with Labella, an ally of Team Rama.
"I don't have problems with him. I have problems with Rama. But that is not a problem anymore. He's gone," he said.
There are also members of Team Rama councilors whom he can get along with but he begged off from naming them.
For the vice mayoral race, Labella won by 29,768 votes against Archival. He got a total of 222,702 votes while Archival earned 252,470 votes.
For the seat in the House of Representatives, BOPK incumbent officials got reelected.
In the north district, Representative Raul del Mar got 134,940 votes while Team Rama's Alvin Garcia got 64,348.
In the south district, Representative Rodrigo Abellanosa earned 149,259 votes while Councilor Gerardo Carillo got 97,491 votes.
As for the city councilors in the north district, BOPK had 4 councilors who won and all are incumbents.
They are Councilors Alvin Arcilla (103,219), Mary Ann delos Santos (101,590), Sisinio Andales (100,803) and former vice mayor Joy Young (96,993).
Four candidates
Team Rama, for their part, also had 4 candidates who got in. They include Jerry Guardo (96,414), Kamputhaw Barangay Councilor Raymond Garcia (95,392), Jun Alcover (92,940) and Tinago Barangay Captain Joel Garganera (92,660).
For south district councilors, Team Rama had 6 candidates who won.
They are Councilors Dave Tumulak (145,013), Edu Rama (139,758), Joey Daluz (133,401), Hanz Abella (132,877), James Cuenco (119,608) and Joy Pesquera (117,210).
Cuenco, in an interview, said Team Rama bets refused to be proclaimed yesterday dawn because of the results on the mayoralty race.
"I join Mayor Mike in condemning the result of the vote count. I, along with my other teammates, will refuse to to be proclaimed until a random manual audit of the ballots cast is done by Comelec," he said.
Councilors Margarita Osmeña (143,460) and Eugenio Gabuya Jr. (129,695) are the only ones who won from BOPK in the south.
Osmeña, in an interview yesterday, said she is grateful to the people for reelecting her but she is more happy for her husband who is making a comeback at City Hall.
"It would've been so much more complete if all people we are running with won but they would always be part of our family," she said. – Rappler.com
This article is republished under Rappler's content sharing agreement with the SunStar network in the coverage of the 2016 national and local elections.

Who won in the 2016 Philippine elections?
Check out the 2016 official election results through the link below:
Check out the 2016 unofficial election results for the national and local races through the links below
For live updates on the aftermath of the May 9 elections, check out our extensive
2016 Philippine elections
coverage!