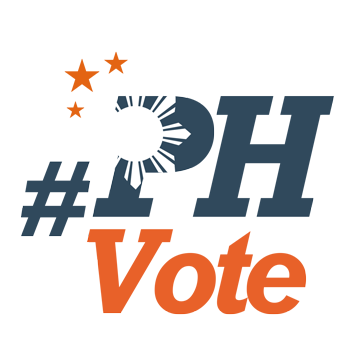 3
Where did presidential bets enjoy landslide victories?

MANILA, Philippines – All presidential candidates – except Senator Miriam Santiago – enjoyed landslide victories from certain barangays across the country.
At least 95% – or even more – of these voters from particular barangays (villages) united and voted as a bloc for their respective bets. (READ: Which home provinces delivered for presidential, VP bets?)
In the partial and unofficial election results, Davao City Mayor Rodrigo Duterte leads with over 15.8 million votes or 38.5% of all votes as of Wednesday, May 11.
His victory was more pronounced in his hometown. Davaoeños in the city solidly and consistently backed their longtime mayor on his path to the presidency.
With 99.77% of precincts reporting as of 8:57 pm on Tuesday, May 10, Duterte got a whopping 96.6% of votes from Davao City.
He received over 95% of the vote in 107 of the city's 182 barangays. In fact in Barangay 12-B, only 4 out of its 303 registered voters said no to Duterte.
Ten more barangays in 5 towns and cities in Davao del Norte logged over 95% of the votes for Duterte.
Voters in 24 other barangays from Nueva Ecija to Sulu also went all-out for Duterte.
Bloc votes for Rodrigo Duterte

Source: Comelec Mirror Server as of May 11, 10 am

Province
Town / City
Barangay
Percentage of bloc voting

NUEVA ECIJA

PALAYAN CITY
BAGONG BUHAY
99.39%

CAVITE

DASMARINAS CITY
SAMPALOC V
99.24%

MAGUINDANAO

BULUAN
UPPER SILING
98.89%
SULU
TALIPAO
TAMPAKAN
98.81%
COTABATO (NORTH COT.)
PIKIT
PAIDU PULANG
98.72%
NCR
QUEZON CITY
NEW ERA (CONSTITUTION HILLS)
98.72%
RIZAL
RODRIGUEZ (MONTALBAN)
SAN JOSE
98.68%
NUEVA ECIJA
PALAYAN CITY
MALIGAYA
98.50%
SULU
TALIPAO
UPPER LAUS
98.17%
LANAO DEL SUR
MALABANG
LAMIN
98.13%
SULU
TONGKIL
TABIALAN
97.98%
AGUSAN DEL SUR
BAYUGAN CITY
TAGUBAY
97.89%
SULU
PARANG
GIMBA LAGASAN
97.36%
NCR
QUEZON CITY
UGONG NORTE
97.22%
BASILAN
ISABELA CITY
MASULA
97.17%
LANAO DEL SUR
MALABANG
PASIR
97.05%
LANAO DEL SUR
MALABANG
MATAMPAY
96.97%
MAGUINDANAO
BULUAN
POPOL
96.89%
SULU
TALIPAO
TINGGAH
96.81%
MAGUINDANAO
BULUAN
LOWER SILING
96.71%
LANAO DEL SUR
MALABANG
CALIBAGAT
96.43%
LANAO DEL SUR
MARAWI CITY
CADAYONAN I
96.09%
SULU
TALIPAO
LOWER BINUANG
95.93%
SULU
OLD PANAMAO
KAWASAN
95.12%
Mar Roxas
Placing second yet far behind Duterte is Mar Roxas with over 9.6 million votes or 23.5% of all votes as of Wednesday, May 11.
Roxas conceded to front-runner Duterte on Tuesday, May 10, following Senator Grace Poe's move.
Roxas enjoyed a landslide victory across 5 barangays in Lanao del Norte.
In fact, one barangay delivered a 99.63% bloc vote. This means only one of the 269 registered voters in Bgy Topocon in Karomatan did not vote for Roxas.
In 2015, Lanao del Norte Governor Mohamad Khalid Dimaporo expressed support for Roxas.
"Mindanao is not hungry for entertainment, Mindanao is hungry for development and we're going to fight for this election," Dimaporo said in late 2015 during a meeting with Roxas and his allies from Mindanao.
Likewise, Roxas bagged support from Maguindanao Governor Esmael Mangudadatu months before the election. Several of the province's local officials are also members of Roxas' Liberal Party.
Overall, however, Duterte still topped the polls in Maguindanao and Lanao del Norte, gaining over 50% of votes in both provinces. Roxas only came second, garnering around a quarter of votes.
In 2015, Roxas stood in hot water over the Mamasapano clash in Maguindanao, which claimed 60 lives, including 44 members of the Philippine National Police Special Action Force. (READ: Presidential bets on Mamasapano clash)
In the same year, Roxas turned over his post as interior secretary to then Samar Representative Mel Senen Sarmiento.
Interestingly, two out of 36 barangays in the town of Santa Margarita, Western Samar bloc voted for Roxas.
Bloc votes for Mar Roxas

Source: Comelec Mirror Server as of May 11, 10am

Province
Town / City
Barangay
Percentage of bloc voting
LANAO DEL NORTE
SAPAD
MALA SALUG
95.62%
LANAO DEL NORTE
SULAN NAGA DIMAPORO (KAROMATAN)
CAMPO ISLAM
96.00%

LANAO DEL NORTE

SULAN NAGA DIMAPORO (KAROMATAN)

DITAGO

97.21%

LANAO DEL NORTE

SULAN NAGA DIMAPORO (KAROMATAN)

MINA
95.33%
LANAO DEL NORTE

SULAN NAGA DIMAPORO (KAROMATAN)

TOPOCON (CAPOCGO)
99.63%
MAGUINDANAO
DATU ODIN SINSUAT (DINAIG)
BENOLEN
98.04%
MAGUINDANAO
TALITAY
BINTAN (BENTAN)
97.94%
WESTERN SAMAR
SANTA MARGARITA
MABUHAY
97.50%
WESTERN SAMAR
SANTA MARGARITA
ROXAS
97.56%
Grace Poe

Tailing closely behind Roxas, Poe currently has over 8.9 million votes or 21.6% of all votes as of Wednesday.
The senator was the first presidential bet to concede to Duterte a day after the election.
She won by a landslide in two barangays in Angadanan, Isabela, and one barangay in Bumbaran, Lanao del Sur.
This is despite having an alleged squabble with Isabela Governor Faustino Dy III during a campaign sortie in April.
Although Dy is a member of the Nationalist People's Coalition supporting Poe, he is known as a Roxas supporter.
Bloc votes for Grace Poe

Source: Comelec Mirror Server as of May 11, 10am

Province
Town / City
Barangay
Percentage of bloc voting
ISABELA
ANGADANAN
BANNAWAG
97.12%
ISABELA
ANGADANAN
SAN MARCELO
95.87%
LANAO DEL SUR

BUMBARAN

PUNUD

96.46%
Jejomar Binay

Vice President Jejomar Binay is currently at 4th place with over 5.2 million votes or 12.9% of all votes. However, he is not yet conceding, opting to wait for the complete results.
"I have repeatedly called for respecting institutions and the democratic process. Once the process is completed, we should always respect the outcome," he said late Monday night.
Although Binay served as mayor of Makati City for 21 years, his beloved hometown did not vote as a bloc for him. Only 43.1% of Makati voters picked Binay.
However, 4 barangays in Isabela and one each in 4 ARMM provinces delivered landslide votes for Binay.
In February, a coalition of more than 40 Muslim groups declared their support for the vice president, saying Binay is the "only presidential candidate who can fulfill the wish" of the people of Muslim Mindanao.
"Binay is the only one who can bring true peace to Mindanao. There are no signs that he loathes Muslims," said Maulana Balangi, One Bangsamoro Movement (1BANGSA) convenor.
The support came even after Binay said the Bangsamoro Basic Law (BBL) is not the only option for peace.

"Not necessarily the BBL. We should push for all sorts of ways to have peace in that part of Mindanao. It's not the entire Mindanao that has conflict, only the areas of our fellowmen in the Muslim community," Binay said in 2015.
He believes that the passage of the BBL should not be rushed, adding that all stakeholders, both Muslims and Christians, should be involved in the process.
In 2015, Binay also backed the alternative bill proposed by Senator Ferdinand "Bongbong" Marcos Jr – the Basic Law for the Bangsamoro Autonomous Region, which is contested by several Muslim groups, including 1BANGSA.
Bloc votes for Binay

Source: Comelec Mirror Server as of May 11, 10am

Province
Town / City
Barangay
Percentage of bloc voting
SULU
INDANAN
BATO-BATO
98.66%
TAWI-TAWI
LANGUYAN
MARANING
95.67%
LANAO DEL NORTE

PANTAO RAGAT

PANSOR

99.39%

MAGUINDANAO

DATU ANGGAL MIDTIMBANG

TULUNAN
98.89%
ISABELA

ILIGAN CITY

CABESERIA 3 (SAN FERNANDO)

97.71%
ISABELA
ILIGAN CITY

CABESERIA 4

(SAN FERNANDO)

95.21%
ISABELA
TAMAUINI
FUGU SUR
98.04%
ISABELA
TAMAUINI
SANTA CATALINA
95.38%
Meanwhile, 4 barangays in Isabela delivered landslide votes for Binay.
In March, Binay expressed confidence about winning over Isabela, his mother's hometown.
"Isabela is a regionalistic province. We can expect a lot of votes because I can really say that this is my bailiwick," he said.
Back in 2010, Binay also won in the province during his bid for the vice presidency.
Meanwhile, Santiago is the only presidential candidate who did not benefit from bloc votes from particular barangays and towns.
With only over 1.4 million votes or 3.4% of all votes, Santiago is just millions of votes away from her rivals.
This is Santiago's 3rd attempt at the presidency, following her failed bids in 1992 and 1998. – with reports from Michael Bueza/Rappler.com
Who won in the 2016 Philippine elections?
Check out the 2016 official election results through the link below:
Check out the 2016 unofficial election results for the national and local races through the links below
For live updates on the aftermath of the May 9 elections, check out our extensive
2016 Philippine elections
coverage!