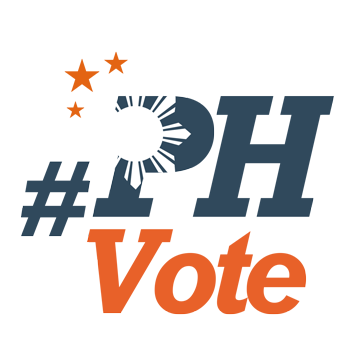 1
Comelec declares special elections for 17,600 voters

MANILA, Philippines (UPDATED) – The Commission on Elections (Comelec) on Wednesday, May 11, declared special elections in 52 polling precincts affecting more than 17,600 voters.
The Comelec declared a failure of elections in these areas because of problems such as the following:
No printed ballots – 1 precinct or 436 voters affected in Cordova, Barangay Gabi, Cebu
Misdelivered official ballots – 2 precincts or 1,298 voters affected in Maitum, Sarangani; and Santa Cruz, Marinduque
Lacking official ballots – 2 precincts or 849 voters affected in Barangay Mabuyong, Anini-y, Antique; and Barangay Insubuan, San Remigio, Antique
Security concerns – 47 precincts or 15,074 voters affected in Lope de Vega, Barangay Roxas, Northern Samar; Matuguinao-Nagpapacao, Western Samar; Binidayan, Lanao del Sur; Pata (Daungdong, Kamawi Island, Kayawan, Likud, Niog-niog, and Timmudas) and Panglima Estino (Gagguil, Gata-gata, Jinggan, Kamih Pungud, Lihbug-Kabaw, Lubuk-lubuk, Pandakan, and Tiptipon) in Sulu; and Tamparan (Dilausan, Bangun, Dasumalong), Lanao del Sur
The Comelec said that all in all, these problems affected 17,657 voters.
The special elections will take place on Saturday, May 14.
The Omnibus Election Code allows the holding of special elections "if, on account of force majeure, violence, terrorism, fraud, or other analogous causes, the election in any polling place has not been held on the data fixed."
Comelec Spokesman James Jimenez was asked on Wednesday if the Comelec will have to wait for the special elections before proclaiming winning candidates.
"I think what the rules say is that if the uncounted votes do not materially affect the results, there might be the possibility that proclamation can be done immediately. But we'll see. Again, this only affects 17,000 voters. So while, of course, the vote means the world to everyone, you have to look at it in the context of the bigger picture," Jimenez said. – Rappler.com
Who won in the 2016 Philippine elections?
Check out the 2016 official election results through the link below:
Check out the 2016 unofficial election results for the national and local races through the links below
For live updates on the aftermath of the May 9 elections, check out our extensive
2016 Philippine elections
coverage!