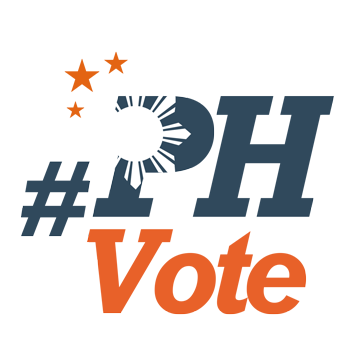 1
Despite huge margin, Duterte sweeps only 3 regions

MANILA, Philippines – Despite the huge margin of presumptive winner Rodrigo Duterte in the presidential race, he only got solid regional votes in 3 out of the 18 regions nationwide.
The regions where Duterte won in all provinces were his own Davao Region (where he was mayor of Davao City for more than two decades), Soccsksargen, and the Autonomous Region in Muslim Mindanao (ARMM).
As of 8 pm on Wednesday, May 11, with 95.65% of precincts having transmitted results, Duterte had 15,878,662 votes or 38.5% of the total nationwide. This was 6,215,637 votes more than second placer Manuel Roxas II's 9,663,025 or 23.5%.
Roxas got solid votes from two regions: his own Western Visayas (where he was congressman of Capiz) and the Negros Island Region, whose creation he supported and saw through under the Aquino administration.
Regions for Duterte
In Davao Region (Region XI), Duterte was Number 1 in every province and highly urbanized city, with the following votes:
Davao del Norte -

382,404 votes (92.8%), based on 95.51% transmission

Davao Oriental -

181,093 votes (82.6%), based on 87.55% transmission

Davao del Sur -

880,764 votes (95.0%), based on 99.68% transmission

Davao City - 613,701 votes (96.6%), based on 99.92% transmission

Compostela Valley -

250,996 votes (76.1%), based on 98.30% transmission
He also topped the polls in all Soccsksargen (Region XII) provinces:
North Cotabato -

397,096 votes (75.4%), based on 100% transmission

Sarangani -

141,236 votes (67.5%), based on 99.80% transmission

South Cotabato -

335,839 votes (61.5%), based on 95.47% transmission

General Santos City -

132,549 votes (67.9%), based on 100% transmission

Sultan Kudarat -

140,931 votes (60.4%), based on 83.28% transmission
Duterte swept the ARMM as well:
Basilan - 80,477 votes (52.6%), based on 84.60% transmission

Lanao del Sur - 228,409 votes (81.1%), based on 72.90% transmission

Maguindanao - 212,807 votes (56.5%), based on 83.19% transmission

Sulu - 153,805 votes (79.5%), based on 75.16% transmission

Tawi-Tawi - 68,525 votes (54.6%), based on 97.98% transmission
Regions for Roxas

In Western Visayas (Region VI), Roxas won in all 5 provinces:
Aklan - 132,086 votes (48.4%), based on 97.85% transmission

Antique - 98,765 votes (40.6%), based on 96.63% transmission

Capiz - 264,242 votes (76.7%), based on 96.83% transmission

Guimaras - 50,507 votes (58.2%), based on 100% transmission

Iloilo - 657,357 votes (61.6%), based on 99.13% transmission
Negros Island Region chose Roxas over his 4 rivals:
Negros Occidental - 665,736 votes (53.4%), based on 97.26% transmission

Negros Oriental - 246,496 votes (43.7%), based on 99.38% transmission
While Roxas did not top the polls in the whole of Eastern Visayas, he won in its 3 Samar provinces. Roxas promised during the campaign that, if he would get elected, he would carve them out of Region VIII to create the Samar Island Region.
Eastern Samar - 80,018 votes (34.8%), based on 99.28% transmission

Northern Samar - 98,978 votes (34.8%), based on 98.45% transmission

Western Samar - 129,133 votes (33.8%), based on 98.40% transmission
There were a number of regions where a candidate could have won in all provinces or local government units, except a rival took one of these political subdivisions:
Of the 17 cities in Metro Manila, Duterte ranked first in all except Makati, where Vice President Jejomar Binay, its former mayor for more than two decades, got the highest number of votes. He got 132,662 votes (43.1% of total) in Makati, with 99.46% of the precincts having transmitted.
Senator Grace Poe topped the poll in 3 of 4 provinces in Ilocos Region: Ilocos Sur, La Union, and Pangasinan. The last province, Ilocos Norte, gave the most number of votes to Duterte – 101,342 votes (33.6%), based on 98% transmission.
Cagayan Valley – home region of Binay on his maternal side – delivered for him. He was Number 1 in 4 of the 5 provinces: Cagayan, Isabela, Nueva Vizcaya, and Quirino. His sweep was frustrated by Batanes, a province of more than 10,000 voters. The home province of Budget Secretary Florencio Abad of the Liberal Party, Batanes gave the highest number of votes to Roxas – 3,690 votes (40.45%), based on 100% transmission.
Duterte took the vote-rich Calabarzon, except for Quezon, where Poe was Number 1 with 302,269 votes (34.2%), based on 98.71% transmission.
Central Visayas could have gone entirely to Duterte – he was Number 1 in most vote-rich Cebu and in Bohol – but Roxas finished first in the last province, Siquijor, with 26,626 votes (47.9%), based on 100% transmission.
Two of Zamboanga Peninsula's 3 provinces went for Duterte, but Roxas took Zamboanga del Norte with 167,788 votes (39.5%), based on 95.36% transmission.
Caraga could have gone entirely to Duterte, who topped Surigao del Norte, Surigao del Sur, and Agusan del Norte. However, Roxas topped the poll in one province, Agusan del Sur, where he got 140,723 votes (51.3%), based on 94.31% transmission. – Rappler.com
Who won in the 2016 Philippine elections?
Check out the 2016 official election results through the link below:
Check out the 2016 unofficial election results for the national and local races through the links below
For live updates on the aftermath of the May 9 elections, check out our extensive
2016 Philippine elections
coverage!