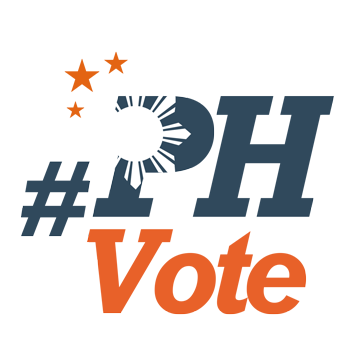 1
Corned beef vs Maling: Robredo camp explains LP bet's surge

MANILA, Philippines – Amid allegations from her rival Senator Ferdinand Marcos Jr of count manipulation and cheating, the camp of Liberal Party (LP) vice presidential candidate Camarines Sur Representative Leni Robredo used processed meat as a metaphor to explain her rise in the Commission on Elections (Comelec)'s partial, unofficial count.
The Robredo camp on Wednesday, May 11, presented to media Ateneo de Manila professor Alyson Yap to explain the influx of votes on May 9, as results from the precincts were made public real-time through the transparency survey.
Yap likened the race to people who preferred corned beef and Maling and clustered these into areas. The areas represent the bailiwicks of the two vice presidential contenders.
According to Yap, votes from areas that overwhelmingly preferred "Maling" came in first therefore putting it in the lead. But areas that preferred "corned beef" came in much later, pushing the second option up in the race.
Yap, who teaches college students, explained this was the case in the race between Robredo and Marcos. Marcos' bailiwicks – areas belonging to the so-called "Solid North" – were able to transmit first while Robredo's bailiwicks – Bicol, the Visayas, and parts of Mindanao – came in much later.
Rappler pointed this out in an earlier story on the tight vice presidential race. (READ: Hairline gap between Robredo, Marcos)
Marcos' early lead may be attributed to the fact that the areas where he got the highest percentage of votes (over 65% of total votes cast for vice president), transmitted fairly early. These are Region I (Ilocos), Region II (Cagayan Valley), and the Cordillera Administrative Region (CAR).
Before midnight of Tuesday, May 10, over 80% of votes were already in from these regions.
In contrast, regions where Robredo exhibited a significant lead at the outset – the Bicol Region, the Visayas regions, and the Autonomous Region in Muslim Mindanao (ARMM) – experienced transmission delays.
Robredo first edged ahead of Marcos at 3:29 am Tuesday with 87.33% of precincts reporting, when she secured a hairline lead of 575 votes.
Earlier, as of 2:48 am on Tuesday with over 86.79% precincts reporting, Marcos' lead had been around 22,000 votes.
Robredo maintains lead
As of 6:55 pm Wednesday, Robredo's votes totalled 13,966,851 while Marcos had 13,736,260, based on unofficial, partial Comelec results representing 95.64% of precincts. (READ: 2016 Philippine election results)
Should voting trends continue, said Yap, Robredo is poised to win by a hairline – just about 226,000 votes.
The figure presumes that results from provinces and areas that have yet to transmit votes will follow the trends of the regions they belong to. The figure also factored in results from the overseas absentee voting (OAV), which other experts say favor Marcos.
Yap was hesitant to say for sure if Robredo is assured of a win, admitting that other factors such as results that go against voting trends, could change the tone of the race.
Earlier, Marcos had accused Robredo of supposedly manipulating voting results and expressed confusion over the LP bet's sudden rise. Marcos led during the early hours of the partial, unofficial results but Robredo slowly chipped away his advantage early Tuesday morning. (READ: Comelec server hash codes altered – Marcos)
In a press conference on Tuesday, Robredo said Marcos' allegations were "unfair," and called on her rival to simply wait for the vote-counting process to be over.
Preference surveys held prior to May 9 showed Marcos and Robredo at a statistical tie for the top spot. Marcos contended, however, that their internal surveys indicated he was on top. Robredo countered by saying their own internal surveys showed she was ahead.
Robredo has also had to defend herself from speculation that she would quit as vice president should Davao City Mayor Rodrigo Duterte win the presidency. Duterte is poised to win the race, given his lead of roughly 6 million votes over Robredo's running mate Manuel Roxas II. Roxas has since conceded to Duterte.
The LP vice presidential bet also dispelled rumors her party was ensuring her victory because it was already plotting to impeach Duterte. – Rappler.com
Who won in the 2016 Philippine elections?
Check out the 2016 official election results through the link below:
Check out the 2016 unofficial election results for the national and local races through the links below
For live updates on the aftermath of the May 9 elections, check out our extensive
2016 Philippine elections
coverage!