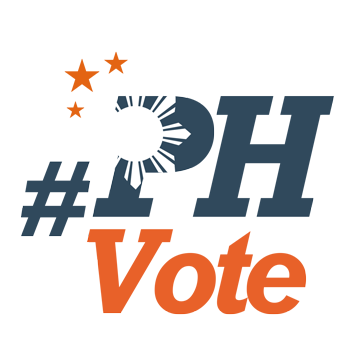 1
Behind 'tough persona' is 'soft-hearted' Duterte – Davao feminist

MANILA, Philippines (UPDATED) – Behind crime-busting Mayor Rodrigo Duterte's threats of mass murder and relentless cussing is a soft-hearted, public service-oriented man, said a renowned Davao feminist who the presumptive president grew up with.
"This is a man who has a heart for the people in the margins of society," Irene Santiago, chair emerita and chief executive officer of the Mindanao Commission on Women (MCW), told Rappler in a live video interview on Wednesday, May 11.
She said the popular local government executive "has this tough persona that is strong and decisive," but added that "he has really psyched the people."
In Duterte's weekly television show aired in Davao, he would routinely utter menacing words to criminals and warn them to "never set foot" in the city he governs.
"He knows this is the way people talk and the way people can understand him," explained Santiago, whose parents were close to Duterte's parents. "He is a man of the masses... This is the way he can get them to respond to him."
Duterte, whose campaign centered on the promise of change, has repeatedly declared that he would curb drugs and corruption in just 6 months.
But he also sparked outrage along the way, with his profanity-laden speeches and behavior supposedly unbecoming of a statesman.
With his closest rivals conceding ahead of final and official election results, the presumptive president has since vowed to be more "prim and proper."
'Progressive' public policies
In the days following Monday's polls, Duterte offered more details about his key plans as chief executive.
Duterte said he will ease foreign ownership restrictions on Philippine firms, and his transition team announced a broad 8-point economic agenda.
The priorities include minimizing red tape in tax collection, land management, and public-private links for infrastructure; easing protectionist economic policies; expanding public-private ties in agriculture to benefit small farmers; providing free tertiary education to those who cannot afford one; instituting progressive taxation; and improving the country's conditional cash transfer program.
Santiago said Duterte's "public policies [were] very progressive" even during his time as mayor.
She added that there is "a long litany of things he has done in Davao City, and they would be the only public policies like that in the entire country."
Among the progressive policies Santiago cited is the Women Development Code in Davao City, which includes comprehensive support for survivors of violence.(READ: Duterte, his 6 contradictions and planned dictatorship)
Women in leadership
But women's rights advocates have lamented how Duterte is himself openly violating the principles in the Women Development Code, saying his womanizing triggers psychological trauma and his offensive rape joke a form of sexual harassment.
Duterte faces a complaint filed by women's groups before the Commission on Human Rights.
The presumptive president had clarified that his remark about hoping to have been first in line during the gang rape of an Australian missionary was simply "slang" talk, admitting to having a "bad mouth."
But Santiago said any such language, "the kinds of remarks that belittle women, should always be called out."
"For feminists like me who have fought for women's rights all of these years, one of the things I understand is that sexism in our culture remains," she said.
She, however, still backs Duterte given his progressive pro-women policies.
The 71-year-old would-be president is "very comfortable with women in positions of leadership," she said.
While the Duterte camp had vowed to include women in high-level public posts, Santiago said the challenge is for women to "get away from the traditional positions" such as education or social welfare.
Santiago was executive director of the Non-Government Organizations (NGO) forum on Women in China in 1995 – the parallel civil society event to the UN Fourth World Conference on Women. She was also part of the Philippine delegation for the Global Summit to End Sexual Violence in Conflict in London.
Santiago also joined the government panel negotiating with the Moro Islamic Liberation Front from 2001 to 2004.
With the Mindanao Commission on Women, Santiago ensures that gender issues are part of the overall peace process. She started initiatives such as the Women's Peace Table, the Women's Peace Fund, and Mothers for Peace. – Rappler.com
Who won in the 2016 Philippine elections?
Check out the 2016 official election results through the link below:
Check out the 2016 unofficial election results for the national and local races through the links below
For live updates on the aftermath of the May 9 elections, check out our extensive
2016 Philippine elections
coverage!