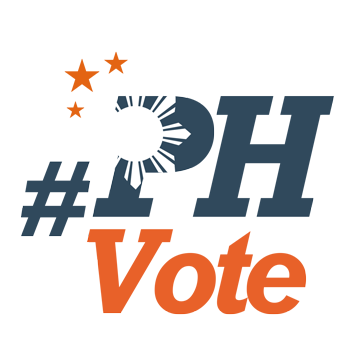 1
After defeat, ER Ejercito to push for recall election in Laguna

LAGUNA, Philippines – Following his defeat in the gubernatorial race here, former Laguna Governor Emilio Ramon Ejercito said on Thursday, May 12, that he would push for a recall election as part of his fight for "clean and fair elections."
Ejercito lost after voters got confused with him and his son, whose name stayed in the ballot despite repeated petitions for the Commission on Elections (Comelec) to remove it after Jorge Antonio Genaro Ejercito withdrew from the race as early as November 2015. (READ: Confusion splits gubernatorial race in Laguna)
Based on the latest unofficial results, however, the combined votes of father and son Ejercito, would still be less than the votes garnered by Nacionalista Party candidate Ramil Hernandez.
With 99.73% of the precincts having transmitted as of 7:57 pm on Friday, May 13, Hernandez had 606,002 votes, while the Ejercitos had 569,724 total votes: 231,414 for the father ER and 334,975 for the son Jorge Antonio.
"I am aggressively calling for a recall election," Ejercito said in a Facebook post on Thursday.
Under the Local Government Code, registered voters in a locality can initiate recall election to remove a local elective official due to loss of confidence. Any provincial, city, municipal, or barangay official may be recalled, but any petition can only be initiated a year after the election.
Ejercito claimed that there were anomalies in the 2016 gubernatorial election. In a message posted on his official Facebook page, he said that Comelec's supposed "Oplan Asiong" plot to make him lose was successful.
This was after Comelec refused to acknowledge his son Jorge Antonio's withdrawal from the gubernatorial race in November 2015, and their camp's request to remove the younger Ejercito's name in the ballots.
"Even the service of the notice of the withdrawal of my son was not honored by Comelec, which was done more than two months after the said withdrawal. This was intentional delay on the part of Comelec," said Ejercito.
Comelec denied the petition because there wasn't enough time. However, Ejercito pointed out how the Comelec acted on presidential candidate Miriam Santiago's petition to correct her entry in the ballot a few days before the printing started, but refused to act on Jorge's petition which was filed months earlier. (READ: SC won't stop printing of Laguna ballots)
The former governor said that it was clearly designed to confuse voters and deprive him of his mandate. He is confident he would win the recall election if it pushes through.
"I will surely win and beat Ramil Hernandez who I already defeated in the May 2010 election by more than 200,000 votes."
ER Ejercito won the 2010 and 2013 gubernatorial race in Laguna.
In 2013, Ejercito won the gubernatorial race in Laguna, but was retroactively disqualified by Comelec after he was proven to have overspent on his campaign. – Rappler.com
Abigail Abigan is Rappler's Lead mover in Laguna
Who won in the 2016 Philippine elections?
Check out the 2016 official election results through the link below:
Check out the 2016 unofficial election results for the national and local races through the links below
For live updates on the aftermath of the May 9 elections, check out our extensive
2016 Philippine elections
coverage!