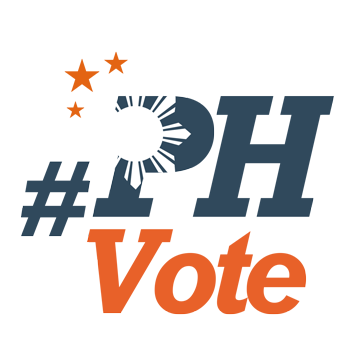 1
Marcos cried fraud even before May 9 polls

MANILA, Philippines – Caught in a tight race with Camarines Sur 3rd District Representative Leni Robredo, vice presidential bet Senator Ferdinand Marcos Jr insinuated fraud even before the May 9 elections.
Comelec Chairman Andres Bautista, however, said Marcos has not filed any formal complaint about alleged cheating.
On April 25, Marcos already said "several" votes for him went to another vice presidential candidate, Senator Gregorio Honasan II, during the overseas absentee voting that ran from April 9 to May 9.
"If it's just one incident, we could say it is merely an isolated case, but we are seeing the same incidents in areas so far apart. There is clearly a pattern here," Marcos said back then.
The senator – the son of ousted dictator Ferdinand Marcos, who himself was accused of election fraud in 1986 – disclosed this in a press release and not a formal complaint.
On Tuesday, May 10, the Marcos camp again hinted through the media that there was cheating.
Marcos' adviser, Representative Jonathan dela Cruz, pointed out possible cheating after Robredo overtook Marcos in the vice presidential race at past 3 am on Tuesday.
"While the country is sleeping, we have seen a steep degree of his lead from one million to now trailing by 500 votes," Dela Cruz said on that day.
A day later, the Marcos camp came up with another allegation.
This time, it revolved around a change in part of the system that receives election results from vote-counting machines. The Marcos camp said the change in the hash code coincided with the supposedly dubious rise in Robredo's votes.
'Political conditioning, mind games'
Bautista on Thursday afternoon, May 12, said Marcos also has not filed any formal complaint about the change in the hash code of the data package containing election results.
"Wala (None)," the Comelec chief told Rappler on Thursday, when asked if Marcos has formally complained about reported cheating incidents before the poll body.
Bautista said he expected to "see these all happening" because of the close vice presidential race.
"Obviously, since this is a hotly contested political race, there will be a lot of political conditioning and mind games," he added.
Comelec Commissioner Christian Lim, for his part, said the hash code issue has been blown out of proportion.
"It's being used…to discredit the elections," Lim said in an interview with reporters late Thursday afternoon.
On Wednesday, Comelec Commissioner Rowena Guanzon reacted to another statement made by the Marcos camp through the media.
The Marcos camp said it wants the Comelec to stop the unofficial tally of votes to avoid confusion when the official results come out. (READ: Comelec on Marcos bid vs tally: 'Right to know' at stake)
Guanzon said: "But he has not written us. His lawyers have not filed anything. I think they are just saying it in the media, but there is no petition for us to act on."
Among vice presidential candidates this year, only Marcos has said he was possibly cheated.
Other vice presidential bets – Senators Francis Escudero, Alan Cayetano, Antonio Trillanes IV, and Gregorio Honasan II – have already conceded. Cayetano on Thursday conceded specifically to Robredo. – Rappler.com
Who won in the 2016 Philippine elections?
Check out the 2016 official election results through the link below:
Check out the 2016 unofficial election results for the national and local races through the links below
For live updates on the aftermath of the May 9 elections, check out our extensive
2016 Philippine elections
coverage!