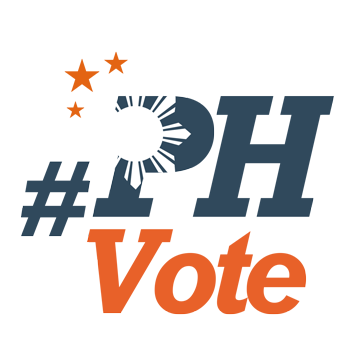 1
Overseas absentee voting: Duterte, Marcos win

MANILA, Philippines – Davao City Mayor Rodrigo Duterte topped the presidential race in the month-long overseas absentee voting (OAV), while Senator Ferdinand Marcos Jr got the most number of overseas votes for vice president.
This is based on figures released by Commission on Elections (Comelec) Commissioner Rowena Guanzon on Saturday, May 14, which she labeled as "subject to audit."
It is unclear if these votes have already been canvassed or made part of the official tally as of posting time. Comelec Commissioner Arthur Lim, who handles OAV, said all 58 certificates of canvass overseas have been "admitted for canvass."
Guanzon released these figures as the Comelec sitting as the National Board of Canvassers (NBOC) received all the votes from OAV.
Data tweeted by Guanzon showed that 313,346 overseas absentee voters chose Duterte during the OAV, which ran from April 9 to May 9.
Duterte is leading the overall partial, unofficial tally in the presidential race.
The victory of Duterte, who brands himself as a crimebuster, has been seen as a protest vote against the Aquino administration.
The leadership of President Benigno Aquino III has been associated with peace and security issues such as the "tanim-bala" (bullet-planting) scheme that victimized overseas Filipino workers.
Tight vice presidential race
While Duterte is geared for a landslide victory, the vice presidential race remains a tight one between Marcos and Camarines Sur 3rd District Representative Leni Robredo.
Marcos received 176,669 votes during OAV.
Marcos' closest rival, Robredo, got 89,935 votes overseas.
The difference between Marcos and Robredo's votes overseas is 86,734.
Lim said the votes from overseas Filipinos "count a lot" in the tight vice presidential race.
"As to how this will affect the results in the vice presidential elections, we will all know that after our Congress shall have canvassed the results," Lim said.
Based on the latest partial and unofficial tally from the Comelec-GMA7 Mirror Server, Robredo is leading Marcos by more than 217,600 votes.
In any case, Lim said, the overseas voter turnout this year is the highest in a decade.
He announced that the overseas voter turnout this year is 31.45%, representing 432,706 Filipinos overseas. – Rappler.com
Who won in the 2016 Philippine elections?
Check out the 2016 official election results through the link below:
Check out the 2016 unofficial election results for the national and local races through the links below
For live updates on the aftermath of the May 9 elections, check out our extensive
2016 Philippine elections
coverage!