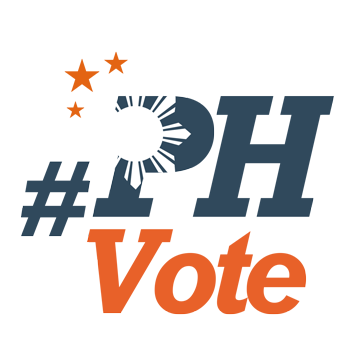 1
Marcos wants Comelec to develop evidence for him – Robredo camp

MANILA, Philippines – The camp of vice presidential candidate Leni Robredo slammed her rival, Senator Ferdinand Marcos Jr, for calling on the Commission on Elections (Comelec) to open part of its election system to a public audit.
"That's a very desperate move on the part of Mr Marcos," lawyer Romulo Macalintal, who represents Robredo, said in an interview with reporters on Wednesday, May 18.
The Marcos camp said it is set to file "a strongly-worded letter" before the Comelec on Wednesday "regarding the opening of its system for a system audit."
Macalintal said that by calling for a system audit, Marcos "is asking the Comelec to develop evidence for him" to insinuate cheating.
Macalintal said: "Para bang sinasabi niya sa Comelec, 'Mr Comelec, bigyan mo nga ako ng ebidensya. 'Yang pagpa-file na 'yan ay pagpapatunay na walang ebidensya si Mr Marcos sa mga sinasabi niyang katiwalian o pagkakamali sa bilang."
(It's like he's telling the Comelec, "Mr Comelec, give me evidence." That request is proof that Mr Marcos has no evidence to prove his claims of fraud or discrepancies in the tally.)
He added, "Ang Comelec kailan man ay hindi p'wedeng mag-build up ng kaso para sa isang kandidato o sa isang partido." (The Comelec can never build up a case for a candidate or a party.)
Insinuating fraud
What the Marcos camp wants to audit is the system receiving election results.
The Marcos camp claims that a new script introduced into the Comelec's Transparency Server, which is the basis for unofficial results, could have caused a sudden surge in Robredo's votes.
Comelec Chairman Andres Bautista, however, said the change in the so-called hash code is only "cosmetic" in nature. He said it only meant to correct a typographical error in the system, where the letter "Ñ" appeared as a "?" or a question mark.
Bautista said this "cosmetic" change does not affect election results. (READ: FAQ: The Ñ issue and alleged fraud in the elections)
Still, Comelec Commissioner Rowena Guanzon slammed Smartmatic for making this change without the permission of the Comelec en banc, or the commission sitting as a whole. (READ: Getting water? Guanzon scolds Smartmatic exec: 'Stay away')
The Comelec is set to investigate Smartmatic for this alleged breach in protocol.
Aside from the hash code issue, Marcos has insinuated election fraud in at least two other instances. He made one of his claims, concerning supposed discrepancies in voting receipts, before the May 9 elections.
In an interview with reporters on Monday, May 16, Bautista said he had not personally received any formal letter from Marcos about his claims. – Rappler.com
Who won in the 2016 Philippine elections?
Check out the 2016 official election results through the link below:
Check out the 2016 unofficial election results for the national and local races through the links below
For live updates on the aftermath of the May 9 elections, check out our extensive
2016 Philippine elections
coverage!