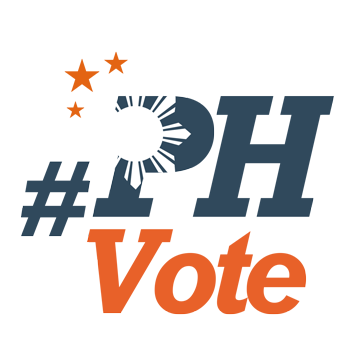 1
Proclamation of 3 senators in limbo due to Tolentino

MANILA, Philippines – The Commission on Elections (Comelec) is bracing itself for a last-minute change on Thursday, May 19, after the 13th placer in the Senate race ran to the Supreme Court (SC) to stop the proclamation of the last 3 winning senators.
Francis Tolentino, the 13th placer in the latest senatorial tally, reportedly wants the SC to stop the proclamation of the senators in the 10th to 12th slots in the winning circle.
Tolentino said the recent unauthorized change in an election-related hash code could have compromised the automated election system, according to media reports.
This alleged breach in protocol is being blamed on technology provider Smartmatic, which the Comelec is set to investigate. (READ: FAQ: The Ñ issue and alleged fraud in the elections)
Based on the Comelec's latest official tally, Tolentino's petition could affect the following last 3 candidates in the 12-person winning circle:
10th placer – Win Gatchalian
11th placer – Ralph Recto
12th placer – Leila de Lima
De Lima was ahead of Tolentino, the 13th placer, by around 1.29 million votes as of Monday, May 16.
De Lima lawyer: Move on
Comelec Chairman Andres Bautista told reporters on Wednesday, May 18, that the poll body is willing to heed any order of the SC on Tolentino's petition.
Bautista said the Comelec, sitting as the National Board of Canvassers (NBOC), will proclaim the 12 winning senatorial candidates at 3 pm on Thursday. (Bookmark Rappler's livestream page)
After proclaiming the new senators, the Comelec is set to announce the winning party-list groups at 6 pm on Thursday at the Philippine International Convention Center (PICC).
Tolentino, former chairman of the Metropolitan Manila Development Authority, earlier blocked moves by other candidates to push for the proclamation of all 12 senators soon.
De Lima's lawyer, Donnah Camitan, criticized Tolentino for making this objection.
"I'm very confident that the Supreme Court will rule according to what is right for this particular proceeding," Camitan said.
Camitan pointed out that there was no violation of rules during the canvassing by the NBOC.
She said: "I hope that Chairman Tolentino will be able to admit his defeat. Let's just move on. The people have decided."
Election lawyer Romulo Macalintal, for his part, congratulated the Comelec for a "job very well done."
Macalintal, who represented various candidates during the canvassing at the PICC, told the NBOC: "There might be some criticism, some accusations, some allegations against the Comelec, but I believe that all these allegations or accusations could be assuaged with the balm of a clear conscience." – Rappler.com
Who won in the 2016 Philippine elections?
Check out the 2016 official election results through the link below:
Check out the 2016 unofficial election results for the national and local races through the links below
For live updates on the aftermath of the May 9 elections, check out our extensive
2016 Philippine elections
coverage!