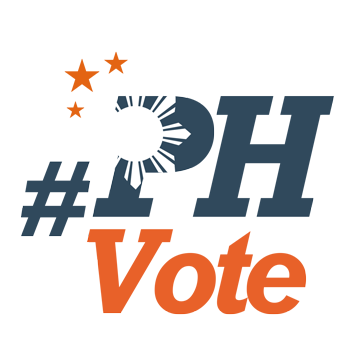 1
Poll sabotage? Brillantes: 'Ang daming bobo sa Pilipinas'

MANILA, Philippines – Former Commission on Elections (Comelec) chairman Sixto Brillantes Jr on Wednesday, May 18, criticized an electoral sabotage case filed days before the canvassing of votes for president and vice president.
Scoffing at this premature claim of election sabotage, Brillantes told reporters: "Ano ba naman. Ang dami namang bobo rito sa Pilipinas." (What's going on? It looks like we have many stupid people in the Philippines.)
Brillantes made this statement after concerned citizens reportedly filed an electoral sabotage case against the Comelec, technology provider Smartmatic, and election watchdog Parish Pastoral Council for Responsible Voting before the Ombudsman.
Republic Act 9369 says electoral sabotage is committed when tampering with votes is, among other things, "perpetrated on a large scale or in substantial numbers."
Electoral sabotage is considered a special election offense that merits life imprisonment.
It was the same case filed against former president Gloria Macapagal Arroyo in November 2011.
'How can there be electoral sabotage?'
This year, the Mata sa Balota Movement said, electoral sabotage was committed when an election-related hash code was changed without the Comelec en banc's permission. (READ: FAQ: The Ñ issue and alleged fraud in the elections)
The group claimed that this unauthorized change has affected the partial, unofficial tally of votes, according to GMA News.
"This case presents a classic example where the respondents, in conspiracy with each other, exercised their duty in bad faith, maliciously, arbitrarily and capriciously," the Mata sa Balota Movement reportedly said.
At the same time, the camp of Senator Ferdinand Marcos Jr has also insinuated cheating in the May 9 elections. (READ: Marcos wants Comelec to develop evidence for him – Robredo camp)
The camp of Marcos has cited supposed irregularities in the unofficial tally from the Comelec Transparency Server accessed by media groups and election watchdogs.
Brillantes, who is also set to represent Marcos during the canvassing of votes in Congress, said that "there can be no cheating" using only unofficial results.
Brillantes said, "How can there be electoral sabotage when it is unofficial?"
For senators and party-list groups, the official tally is supposed to come only from the Comelec sitting as the National Board of Canvassers. The poll body is set to proclaim the winning senators and party-list groups on Thursday, May 19. (READ: Proclamation of 3 senators in limbo due to Tolentino)
For president and vice president, only Congress can come up with the official tally. Canvassing in Congress is expected to begin on May 25. – Rappler.com
Who won in the 2016 Philippine elections?
Check out the 2016 official election results through the link below:
Check out the 2016 unofficial election results for the national and local races through the links below
For live updates on the aftermath of the May 9 elections, check out our extensive
2016 Philippine elections
coverage!