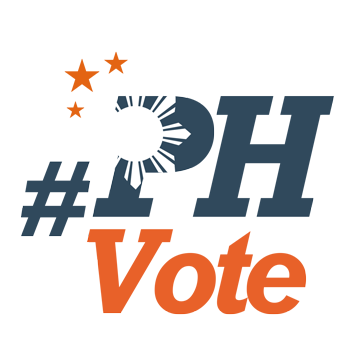 6
Newly-elected senators: Can they work with President Duterte?

MANILA, Philippines – Twelve senators were proclaimed on Thursday, May 19, completing the Philippine legislature's 24-member Upper House.
The Magic 12 – composed of 5 newcomers, 4 returning senators, and 3 reelectionists – will serve in government for the next 6 years alongside President-elect Rodrigo Duterte.
They belong to different political parties, with different plans and advocacies, so how do they see themselves working under the new administration?
Senator-elect Leila de Lima, who has publicly criticized Duterte over his alleged involvement in vigilante killings in the past, said her support for the President will depend on the latter's policies, programs, and plans.
"I'm often asked nowadays: 'Will you support the Duterte presidency?'"De Lima said in Filipino during a press conference that followed Thursday's proclamation.
She said she can "throw in [her] support" for initiatives that are in line with her beliefs, such as:
Rule of law, justice, human rights, etc.

Expansion of the conditional cash transfer

Possible release of political detainees "if and when they are determined or validated to be political detainees"

Resumption of the peace talks with the Communist Party of the Philippines-New People's Army

Pursuing further the Bangsamoro Basic Law
"But when it comes to anti-human rights policies, I will definitely be an oppositionist and a fiscalizer," the former justice secretary and human rights commissioner said.

"I will be immovable when it comes to my position on important issues like the possible reimposition of the death penalty, the shoot-to-kill order – that shouldn't happen, that is definitely unconstitutional, that is illegal, that is promoting and putting in place a state-sponsored policy of summary execution. Summary execution is muder, it is criminal," she said.
De Lima, the 12th placer in the Senate race, said the investigation into the Davao Death Squad continues.
She started looking into the matter when she was chairperson of the Commission on Human Rights. When she became justice secretary, she created a special investigation team. It is tasked to validate a "self-confessed hitman's" sworn statement with corroborative evidence and witnesses.
Her fellow Liberal Party (LP) senatorial candidate Ana Theresia "Risa" Hontiveros echoed De Lima's take on working with the incoming administration.
"I will work with the administration on issues wherein we share the same position. For example, the dispersal of development outside Metro Manila, the importance of peace and order – although I have a different way of implementing it – the coco levy funds for the small coconut farmers, and security of tenure," she said in Filipino during a chance interview with Rappler.
But Hontiveros, the 9th placer in the elections, said she has "bottom lines," such as human rights and the dignity of women.
"So 'pag na-cross yung line na 'yun, maninindigan ako," she added. (If that line is crossed, I will make a stand.)

'Give Duterte a chance'
Another LP candidate, Senator-elect Emmanuel "Joel" Villanueva, said he wants to throw his "100% support" behind the Duterte administration.

Asked about Duterte's choice of Cabinet secretaries, Villanueva said he will respect Duterte's decisions, "but when we start working, siyempre titingnan natin ano bang ginagawa nila (of course we will look at what they will be doing)."
"As a senator, the oversight function is one of our responsibilities. We're responsible not only for the creation of laws, but to see to it that these laws are being implemented properly by the executive branch of the government, which is why there are checks and balances," he said in a mix of English and Filipino.
The former chief of the Technical Education and Skills Development Authority said he wants to share with the Duterte administration his expertise when it comes to creating jobs for Filipinos.
Meanwhile, Senator-elect Juan Miguel "Migz" Zubiri urged Filipinos to "give him [Duterte] a chance."
"We have to be patient, because this change in the long run will be good for the country, will be good for the people. Who knows, we might become a first-world country, we might catch up with Singapore in 10 years' time, as long as we are united," he said in a mix of English and Filipino.
For Zubiri, unity is the country's biggest challenge today, "because change is difficult."

"For example, President Rody said we should have a curfew. We should all support that – I, for one, support imposing a curfew," said Zubiri, the 6th placer in the Senate race.
"'Yung pagbabago dapat manggagaling sa ating sarili, so kung gusto natin ng disiplina, kung gusto natin ng pagbabago, 'yun ang pinakamabigat na challenge sa ating bansa."
(Change must come from us, so if we want discipline, if we want change, that is the biggest challenge for our country.)
Death penalty
On Duterte's plan to reintroduce "death penalty by hanging," both Villanueva and Senator-elect Emmanuel "Manny" Pacquiao expressed their support for the proposal, but with reservations.
"Suportado ko 'yung pagsulong ng death penalty basta suportado ng batas natin," Pacquiao, a Born-Again Christian, said in a chance interview. (I support pushing for death penalty as long as it is supported by our law.)
"Kasi 'yung death penalty Biblical talaga 'yan, sa Romans 13 nandiyan 'yan, pabor ako diyan. Hindi naman siguro magdesisyon ng kamatayan ang authority, ang government kung wala kang kasalanan," he said, adding that the country must also fix its justice system.

(Because the death penalty is really Biblical, that's in Romans 13, I'm in favor of that. After all, people in authority and the government probably won't impose death if you did not do anything wrong.)
Villanueva, also a Christian, agreed with the need to first see an effective justice system before bringing back the death penalty.
"Believe it or not, I am for death penalty, especially for heinous crimes, when you talk about rape, kidnapping…. But I have reservations. Why? Just look at our justice system. It's very difficult to implement death penalty when our justice system has many loopholes," he said in a mix of English and Filipino.
Villanueva and Pacquiao – both newcomers in the Senate – ranked 2nd and 7th, respectively. – Rappler.com
Who won in the 2016 Philippine elections?
Check out the 2016 official election results through the link below:
Check out the 2016 unofficial election results for the national and local races through the links below
For live updates on the aftermath of the May 9 elections, check out our extensive
2016 Philippine elections
coverage!