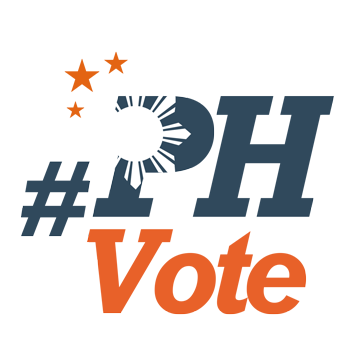 1
Losing bets can't join canvassing of presidential, VP votes – Drilon

MANILA, Philippines – Senate President Franklin Drilon reiterated on Monday, May 24, a proposed rule to exclude from the canvassing of votes for president and vice president the lawmakers who ran for those positions and lost.
"It is not ethical and you will have a conflict of interest if you are a candidate and you sit in the canvass. That cannot be, that cannot be," the Senate President said in adopting a rule that Congress also had in 2010.
Seven of the 24 senators ran for the two highest positions. Senators Grace Poe and Miriam Defensor Santiago ran for president; senators Alan Peter Cayetano, Francis Escudero, Ferdinand Marcos Jr, Antonio Trillanes IV, and Gringo Honasan ran for vice president.
Senator Paolo Benigno Aquino IV, meanwhile, was the campaign manager of vice presidential candidate Leni Robredo – herself a member of the House of Representatives, as congresswoman of Camarines Sur.
Members of the 16th Congress will convene on Tuesday, May 24, for a joint session to set the rules that will govern the official canvassing of votes for president and vice president.
In the opening of its regular session on Monday, the House approved the resolution that calls for its joint public session with the Senate to seat as the national board of canvassers (NBOC). (READ: Why Congress needs to canvass votes for president, VP)
House Concurrent Resolution Number 15 was signed by House Speaker Feliciano Belmonte, Majority Floor Leader Neptali Gonzales II and Minority Floor Leader Ronaldo Zamora.
On Monday, Drilon ordered that certificates of canvass (COCs) and election returns (ERs) under the Senate's custody be transferred to the House of Representatives by Tuesday.
Twelve trucks carrying the ballot boxes that contain the COCs and ERs for the country's two highest positions will leave the Senate at 5 am.
At 2 pm, the joint session will start, and lawmakers will adopt the rules for canvassing.
Canvassing of votes starts on Wednesday, May 25.
"Tomorrow, we will be meeting with our technical working group together with the Speaker. [We] will be speaking with our Senate counterparts, Senate President [Franklin] Drilon and the technical working group of the Senate to thresh out a final provision that has to be resolved," Gonzales said. – Rappler.com
Who won in the 2016 Philippine elections?
Check out the 2016 official election results through the link below:
Check out the 2016 unofficial election results for the national and local races through the links below
For live updates on the aftermath of the May 9 elections, check out our extensive
2016 Philippine elections
coverage!