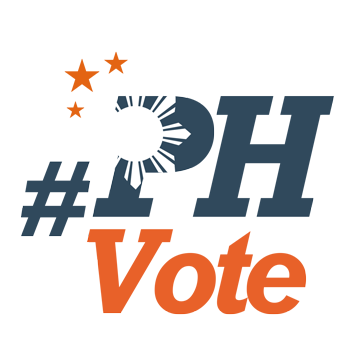 1
Bam Aquino to Marcos: Where's your data to prove cheating?

MANILA, Philippines – It was a different kind of Aquino and Marcos rivalry – this time, on the Senate floor.
On Monday, May 23, Senator Ferdinand "Bongbong" Marcos Jr delivered a privilege speech on the alleged cheating and discrepancies in the May 2016 elections. He raised questions on the credibility of the partial and unofficial results of the tight vice presidential race, which showed his rival, Camarines Sur Representative Leni Robredo, leading the tally.
But Senator Paolo Benigno "Bam" Aquino, Robredo's campaign manager, did not take the speech sitting down, as he questioned Marcos' claims that a change in an election-related hash code may have affected the unofficial results reflected in the Commission on Elections (Comelec)'s Transparency Server.
The Marcos camp had alleged that this change – which the poll body insisted was merely a "cosmetic" tweak to correct a typographical error – may have caused Robredo's numbers to rise in the hours after voting ended, which later led to her overtaking Marcos in the tally.
Aquino asked Marcos: "I take it, you don't accept their explanation of what happened? They have come out very strongly that this is merely cosmetic change."
Marcos responded: "I can stand here and say many things, Mister President, but I have to back it up with data, with proof, and evidence."
Aquino then took the chance to turn the table against Marcos over his allegations.
"You're saying it yourself that any accusation must be backed up with the proper data, proper numbers. And currently, right now, your assertions in the transparency server...Is there any data, or you're merely calling for opening up for scrutiny?"
Marcos hurriedly responded and maintained that he has the evidence to prove his claims. But he said that he would prefer not to release it on the Senate floor, as it was not the proper forum.
"Oh yes, no, no, no, quite the contrary. We wouldn't have bothered asking for all of this authorization to go in, had we not spotted many discrepancies that need to be clarified. This is not a fishing expedition. It is something clearly in aid of clarifying the irregularities that were clearly seen and admitted to by both Comelec and Smartmatic," the Ilocano lawmaker said.
Marcos also blasted Aquino for seemingly downplaying the changes done by technology provider Smartmatic in the transparency server.
Aquino had referred to the cosmetic change as an "unfortunate" incident – something that did not sit well with Marcos.
"Unfortunate, Mr. President? I think that it would characterize it as more than unfortunate. It's illegal," Marcos said.
"Comelec itself has already castigated Smartmatic," Aquino responded.
"Castigating Smartmatic does not remedy the situation," said an emphatic Marcos.
Questionable changes in trend?
While Marcos called the changes in the system as "irregularities," he was quick to reiterate that he was not saying that cheating occurred. His camp, however, earlier questioned why Robredo suddenly got more votes than him.
Aquino asked: "Kung kayo na po mismo nagsabi na di ho natin alam kung mayroong nangyari, di po ba premature sabihin na may pandaraya na nangyari?" (If you yourself said that we are not sure if something happened, isn't it premature to say that cheating happened?)
Marcos responded: "Wala akong sinasabi na may pandarayang nangyari sa pagpalit ng server. Ang sinasabi kong pandaraya, 'yung mga picture, video, na sa ibang lugar di pinayagan magboto." (I'm not saying there was cheating in the changes in the server. The cheating I'm referring to are the photos, videos, and places where some people were not allowed to vote.)
Meanwhile, Aquino took the chance to set the record straight on the supposed dubious trend that happened hours after May 9, when Robredo suddenly overtook Marcos in the tally.
"I'd just like to mention that numerous academicians have actually said there is nothing irregular about that," Aquino said.
But Marcos was quick to rebut: "For that matter, numerous academicians have said there is."
To which Aquino countered: "Mr. President, two. You have two academicians that said there were irregularities."
An irked Marcos responded: "Ano ba 'to, padamihan ng academicians o naghahanap tayo ng katotohanan?"
Marcos reiterated that he would present documents and witnesses "at the proper time." His camp, meanwhile, has formally asked the Comelec to allow their own IT experts to audit the servers before canvassing starts on May 25.
Isn't it premature?
In his privilege speech, Marcos congratulated president-elect Rodrigo Duterte for leading in the unofficial and partial tally. Marcos said that Duterte should be proclaimed immediately, noting that he only had reservations on the results of the vice presidential race.
But Aquino asked him: If changes in the server affected the elections, do you mean only the vice presidential race was affected?
Marcos reiterated that the point of his whole complaint was to determine what truly happened when the hash code was changed.
"I don't know what happened. Exactly, this is the whole point. We did not know what happened when Marlon Garcia opened the file. What else did he change? What did he do? What else did anyone change afterwards? We don't know. That is the whole point of what we are trying to talk about," Marcos said.
Last week, his camp filed a criminal case against Smartmatic executives for breaching the election protocol when a new script was introduced into the Transparency Server. – Rappler.com
Who won in the 2016 Philippine elections?
Check out the 2016 official election results through the link below:
Check out the 2016 unofficial election results for the national and local races through the links below
For live updates on the aftermath of the May 9 elections, check out our extensive
2016 Philippine elections
coverage!