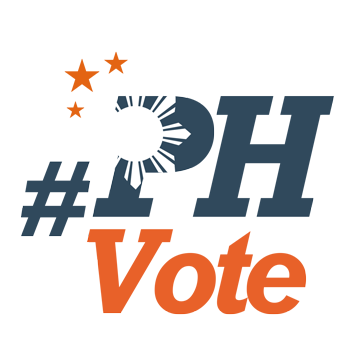 1
Marcos camp: Smartmatic, Comelec personnel violated cybercrime law

MANILA, Philippines – The camp of Senator Ferdinand "Bongbong" Marcos Jr on Tuesday, May 24, filed a complaint against Smartmatic and Commission on Elections (Comelec) personnel for alleged violation of the anti-cybercime law.
Abakada party list Representative Jonathan dela Cruz, Marcos' campaign adviser, and lawyer Jose Amorado, filed a 15-page complaint before the Manila Prosecutor's Office against Smartmatic's Marlon Garcia, project director Elie Moreno, and technical support team members Neil Banigued and Mauricio Herrera.

Commission on Elections (Comelec) IT experts Rouie Peñalba, Nelson Herrera and Fracnes Mae Gonzales, all assigned in the Information Technology Department, were also accused of violating Section 4(a) of the Cybercrime Prevention Act of 2012 or RA 10175.

Section 4 (a) specifies that "offenses against the confidentiality, integrity and availability of computer data and systems" are punishable acts.

Dela Cruz alleged that the officials violated the provision when they "intentionally altered" the script in the server without prior authorization from the Comelec en banc.

This is the third complaint filed by the Marcos camp on the security breach in the election server.

On May 18, Dela Cruz and Amorado filed a formal request asking the Comelec to allow their IT experts to audit the servers. Two days after, they filed a criminal case before the Comelec Law Department against the same Smartmatic officials for allegedly violating the law on automated elections.

The camp has insisted that the change in the script in the Transparency Server might have caused the surge in votes of Liberal Party bet Leni Robredo, pushing her ahead of Marcos in the vice presidential race. (READ: Robredo vs Marcos: The long and winding road to the vice presidency)

The Comelec had earlier defended that the altered code was just to "cosmetically" change the candidates' names appearing with a "?" instead of "ñ." (READ: Comelec on change in hash code: 'No cheating) – Rappler.com
Who won in the 2016 Philippine elections?
Check out the 2016 official election results through the link below:
Check out the 2016 unofficial election results for the national and local races through the links below
For live updates on the aftermath of the May 9 elections, check out our extensive
2016 Philippine elections
coverage!