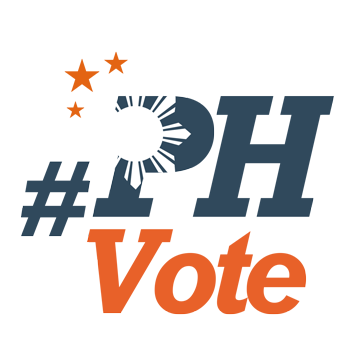 1
Marcos camp questions Cebu City COC over discrepancy

MANILA, Philippines – House Majority Floor Leader Neptali Gonzales II reminded the legal counsels of the presidential and vice presidential candidates that the Congress joint committee is only tasked to settle discrepancies between the electronically- and physically-transmitted certificates of canvass (COCs).
"[It is] not our job to determine that the result tallies with whatever you have," he told the lawyers on Wednesday, May 25.
Gonzales, who chairs the House panel of the joint committee sitting as the National Board of Canvassers (NBOC), was referring to a document presented by the camp of vice presidential candidate Ferdinand Marcos Jr.
Marcos' lead counsel George Garcia challenged the COC for Cebu City during the first day of the official canvassing of votes on Wednesday.
Garcia alleged that their copy of results from Cebu City does not coincide with the official COC in the hands of the joint committee.
But Senator-elect Leila de Lima, representing Liberal Party vice presidential bet Leni Robredo, clarified that the document Garcia presented was only a canvassing report.
She said that there was a discrepancy between the COC and the canvassing report that Garcia presented because the latter only contained partial results.
"As you notice, your honor, that explains the apparent discrepancy the number of clustered precincts is not complete in that particular document. It is only the canvass report and not the certificate of canvass," De Lima pointed out.
Garcia maintained their stance and argued that the document did not reflect a partial count of votes, emphasizing: "How come the CCS (Consolidation and Canvassing System) will print a canvass report ahead of the printing of COC?"
"Your honor, as far as the system of Comelec (Commission on Elections) and Smartmatic, you have to print in the totality of all the reported precincts in municipality," he said.
Senator Aquilino Pimentel III, chairman of the Senate panel of the joint committee, said that the Comelec should settle the matter about Garcia's concern since it is beyond the jurisdiction of the NBOC.
House panel member Dasmariñas Representative Elpidio Barzaga Jr, citing Rule 7 of the official canvassing, seconded Pimentel: "In so far as we are concerned, there is no discrepancy under the rules. We are bound to continues with the canvass."
The COC from Cebu City, having been accepted by the joint canvassing committee, showed Robredo ahead Marcos by 70,502 votes. The administration candidate got 162,509 versus Marcos' 92,007. – Rappler.com
Who won in the 2016 Philippine elections?
Check out the 2016 official election results through the link below:
Check out the 2016 unofficial election results for the national and local races through the links below
For live updates on the aftermath of the May 9 elections, check out our extensive
2016 Philippine elections
coverage!