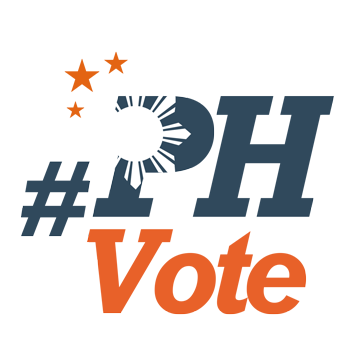 1
Macalintal: Under voting doesn't mean electoral fraud

MANILA, Philippines – Seasoned election lawyer Romulo Macalintal emphasized on Thursday, May 26, that under voting is normal in elections and it does not mean there is electoral fraud.
Representing leading vice presidential candidate Leni Robredo, Macalintal said: "That really happens in elections because some voters really abstain for a particular position. It does not only happen in the case of the vice president; it happens to all positions from president down to the last position."
Macalintal's statement was a response to Didagen Dilangalen, lawyer of Robredo's closest rival Senator Ferdinand "Bongbong" Marcos Jr, who raised the issue of under voting in the certificates of canvass (COCs) from Compostela Valley and Occidental Mindoro.
Dilangalen said there were 38,536 and 18,742 under votes in the two provinces, respectively.
The joint committee composed of representatives from the Senate and the House of Representatives had cleared these COCs for canvassing. (READ: Day 1 of canvassing: Robredo leads VP race)
Senator Aquilino Pimentel III, who chairs the Senate panel of the joint committee, urged involved parties – including the Commission on Elections (Comelec) – to provide data on under voting.
"I would welcome a memo from any party, which will summarize, indicate total under voting nationwide for the different positions, also province-wide and city-wide. That is very, very interesting to analyze," he said.
600,000 under votes
Marcos' lead counsel George Garcia, another prominent election lawyer, pointed out that there were 620,000 under votes after over 40 COCs had been canvassed on Wednesday, May 25, the first day of the official canvassing.
But Macalintal countered the opposing camp's claim about under voting, adding that the Supreme Court already had a previous ruling on it.
"Sa kaso ng Mathay versus Castelo na ako mismo humawak noon, pinagtibay iyan ng Comelec [at Supreme Court] na hindi iyan indikasyon ng isang pagkakamali o anomang anomaly sa automated election," he said.
(In the case of Mathay versus Castelo, which I myself handled, the Comelec and the Supreme Court said that under voting is not an indication of an erroneous or anomalous automated election.)
The senator's camp had raised the concern on under voting over a week ahead of the canvassing.
Lawyer Jose Amorado, head of Marcos' quick count operations, claimed that they spotted 3 million under votes based on their own tally of the COC copies they have. Out of 165 COCs, Marcos' camp said it had canvassed 100 COCs at the time. – Rappler.com
Who won in the 2016 Philippine elections?
Check out the 2016 official election results through the link below:
Check out the 2016 unofficial election results for the national and local races through the links below
For live updates on the aftermath of the May 9 elections, check out our extensive
2016 Philippine elections
coverage!