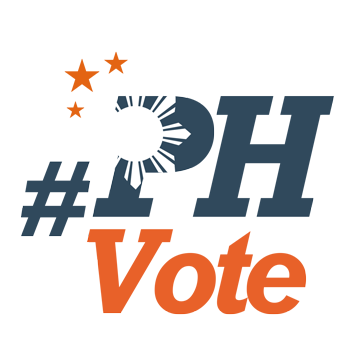 1
Aquino claims victory for Leni, laments rise of Marcos

MANILA, Philippines – President Benigno Aquino III admitted shortcomings in preventing the rise of Senator Ferdinand "Bongbong" Marcos Jr, the son and namesake of a former Philippine dictator who was notorious for widespread human rights violations and corruption.
But the son of martyred Senator Ninoy Aquino and the late President Corazon Aquino, both icons of the fight against martial law, has claimed victory for his candidate Camarines Sur Representative Leni Robredo amid questions raised by the Marcos camp at the official canvassing of votes conducted by Congress at the House of Representatives.
"I think what is more important is, sa huling sukatan, ang aming kandidato na walang planong kumandidato, na 1% nag-umpisa at parang 70-something-percent ang awareness ay nanalo (In the final measure, our candidate who did not plan to run and who started with 1% in the polls and 70% awareness rating still won)," he added.
"Nanaig pa rin 'yung katotohanan (Truth prevailed)," he added.
Marcos is in the middle of a tight race for the vice-presidency, getting about 13.8 million votes based on the unofficial tally. He is behind Robredo by only about 200,000 votes, with about 2 million votes that have yet to be tallied. Robredo has claimed victory based on analysis of remaining votes, but Marcos cried massive poll cheating.
On the second day of the official canvassing of votes in Congress on Thursday, Marcos was ahead by 83,480 votes.
Aquino said "propaganda" employed to change the history of martial law may have worked, especially among the "millennials," to let Marcos nearly clinch the second highest post in the land. The anti-Marcos narrative of martial law was challenged by certain camps during the campaign, prompting victims to campaign against Marcos.
A map of the results of the 2016 elections suggest that regional blocs, not necessarily age, delivered for Marcos. Northern and Central Luzon almost entirely favored Marcos while Southern Luzon and Visayas went to Robredo. Metro Manila also went for Marcos. Mindanao had mixed results.
Even pre-election surveys and analysts had pointed out that it's the age group that experienced martial law that preferred Marcos. (READ: Who is voting for Bongbong Marcos?)
"Those of us who experienced the martial law years failed to take into account – especially for the millennials – that it is difficult to imagine that such a period like the Martial Law period actually happened in the country," Aquino said on Thursday, May 26.
"Baka napaka-late na rin namin na-recognize na baka nga maraming naligaw dito (It might have been too late when we realized that many were misinformed)," Aquino said.
The election year coincided with the 30th anniversary of the 1986 EDSA People Power Revolution that ousted the late President Ferdinand Marcos.
"In this day so-called Information Age, where you have access to the net 24/7; when you ask a question, you get answers in seconds. How do you actually explain how they managed to control information at that point in time?... There is a significant number I would presume, among those who were born after EDSA, that have looked at it as a theory," said Aquino.
Robredo, a widow, has been compared to Cory Aquino. Both women rose in Philippine politics after taking on the advocacies of their late husbands. – Rappler.com
Who won in the 2016 Philippine elections?
Check out the 2016 official election results through the link below:
Check out the 2016 unofficial election results for the national and local races through the links below
For live updates on the aftermath of the May 9 elections, check out our extensive
2016 Philippine elections
coverage!