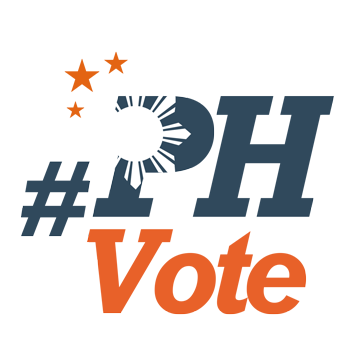 2
As canvassing continues, Robredo heads home

MANILA, Philippines – Even as Congress continues its official count of the votes for the 2016 presidential and vice presidential race, Liberal Party (LP) vice presidential candidate Leni Robredo opted to go back to her hometown of Naga City as it remembers the birthday of her late husband Jesse Robredo. (WATCH: Live: Canvassing of votes)
"Iba talaga iyong refuge ko. Siguro habang buhay, iyong lahat ng mahahalagang bagay na nangyayari sa akin, dito lahat nangyayari sa Naga," Robredo told media in a chance interview on Friday, May 27.
(It's different when I'm in my refuge. All the important events in my life happened in Naga.)
The Camarines Sur representative rode a bus from Quezon City to Naga on Thursday night, May 26, to spend the day in the city that her late husband governed for over two decades.
Jesse was interior secretary when the plane he was on crashed off the coast of Masbate. The former Naga City mayor was on his way home to Naga via private plane after attended several events in Cebu City.
Robredo is locked in a tight race for the vice presidency against Senator Ferdinand Marcos, Jr, with partial, unofficial count putting her slightly ahead.
The neophyte Bicolana lawmaker led the first day of canvassing but Marcos took over after the second day. By the end of the official canvassing at 10 pm Thursday, Marcos' vote count was at 13,214, 810 while Robredo's was at 13,131,330. Marcos is now ahead by only 83,480 votes. (READ: Marcos leads with votes from Ilocano, vote-rich areas)
Legislators expect canvassing to end as early as Friday.
"Parang bonus na na matatapos na ang canvassing sa birthday ng asawa ko (It's just a bonus that the canvassing might end on the same day as my husband's birthday)," added Robredo.
It was Jesse's death that thrust Robredo into the political scene. Barely a year after his death, long-time political allies in Camarines Sur started feuding.
Robredo, a lawyer by profession, challenged the politically-entrenched Villafuertes for the Camarines Sur 3rd district representative seat in the 2013 elections. She won by a landslide.
Barely 3 years into her first term, Robredo was invited by the ruling LP to be standard-bearer Manuel Roxas II's running mate. She eventually accepted the invitation just weeks before the filing of candidacies.
Her camp had earlier said a Marcos win was already "mathematically improbable" and that they expected Robredo to win by a margin of roughly 200,000 votes. The Marcos camp, meanwhile, says the senator will win by around 100,000 votes. – Rappler.com
Who won in the 2016 Philippine elections?
Check out the 2016 official election results through the link below:
Check out the 2016 unofficial election results for the national and local races through the links below
For live updates on the aftermath of the May 9 elections, check out our extensive
2016 Philippine elections
coverage!