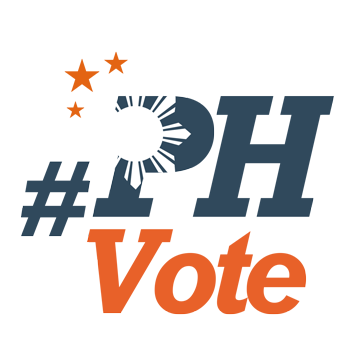 1
Robredo wins as VP on late husband's birthday

MANILA, Philippines (4th UPDATE) – Congress finished the canvassing of votes for president and vice president on Friday evening, May 27, with Liberal Party bet Leni Robredo winning the tight vice presidential race – incidentally on the birthday of her late husband, former Local Government Secretary Jesse Robredo.
The canvassing wrapped up past 7 pm, with figures from all 167 certicates of canvass showing Rodrigo Duterte winning as president with a total of 16,601,997 votes.
In the vice presidential count, Robredo got 14,418,817 votes, against Senator Ferdinand "Bongbong" Marcos Jr's 14,155,344 votes.
Both winners were in their home cities when the canvassing was completed. Duterte was in Davao City, where he had stayed since election day on May. Robredo went home to Naga City on Thursday to grace the unveiling of a bust in honor of her late husband Jesse Robredo, the well-loved mayor of Naga.
Veteran election lawyer Romulo Macintal, who is part of Robredo's legal team, said her victory was meant to be.
"At tamang-tama naman, parang pinagtiyap ano ha, na pabirthday kay Secretary Jesse Robredo ay yung pagkakaalam natin kung sino talaga ang nanalo sa pagka-bise presidente ng ating bansa na walang iba nga na si Ms Leni Robredo (It seems right and meant to be that on the birthday of Secretary Jesse Robredo, we found out who truly won as vice president – none other than Ms Leni Robredo)," Macalintal told reporters.
Senator-elect Leila de Lima, who is also part of Robredo's legal team, also lamented on Robredo's win on May 27.
"And alam niyo birthday ngayon ni (Today is the birthday of) Sec Jess! So really, it's quite a momentous occasion, a momentous day for VP Leni," said de Lima.
Slim lead
Duterte's victory based on official canvass was certain. Even in the unofficial count of the Commission on Elections – the transmissions from vote-counting machines in the precincts to the Comelec Transparency Server – he had a wide lead over second-placer Manuel Roxas II.
The official canvassed showed Duterte with a lead of 6,623,822 over Roxas' 9,987,175 votes.
The vice presidential numbers were a cliffhanger even in the Comelec's unofficial count, based on 96% of the precincts transmitting, and were more closely watched when Congress did the canvass.
The official count by Congress as the National Board of Canvassers showed Robredo with a lead of only 263,473 votes over Marcos.
Official canvassing
Robredo was leading the race when Congress started canvassing on Wednesday, May 25. She was more than 200,000 votes away from close second placer Marcos.
However, Marcos snatched the top spot in the middle of the second day of canvassing the following day. His lead from Robredo peaked at 1.9 million until it eroded to over 85,000 when Thursday's canvassing concluded late evening.
Votes from Marcos bailiwick, Ilocos Region, came in that caused the surge in the senator's votes. He also won in vote-rich provinces in Luzon such as Cavite, Laguna and Bulacan, also canassed on Thursday.
On Friday, votes from the following provinces allowed Robredo to catch up and widen her lead from Marcos:
Antique - 119,055
Zamboanga del Norte - 209, 491
Maguindanao - 220, 125
Lanao del Sur - 180,539
In these provinces, Marcos only got votes ranging from over 50,000 to above 80,000.
Marcos' lawyer George Garcia congratulated Robredo, but said his client was considering filing a protest. They allege that 3.9 million votes for Marcos were not reflected in the official count.
"We suspect that these votes were credited to other candidates.... We believe these votes belong to Bongbong Marcos," Garcia said. (READ: EXPLAINER: Prospects of electoral protest after VP canvassing)
Duterte and Robredo will be proclaimed on Monday, May 30. – Rappler.com
Who won in the 2016 Philippine elections?
Check out the 2016 official election results through the link below:
Check out the 2016 unofficial election results for the national and local races through the links below
For live updates on the aftermath of the May 9 elections, check out our extensive
2016 Philippine elections
coverage!