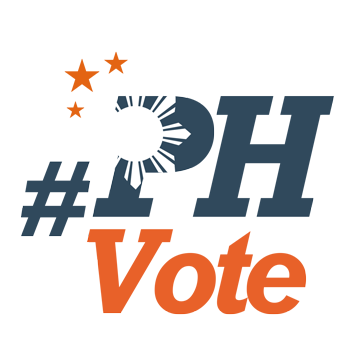 1
Duterte camp flip-flops on early proclamation

MANILA, Philippines – The incoming justice secretary of Rodrigo Duterte came out in the media on Friday, May 27, to contradict Duterte's spokesman, who had called for the early proclamation of the new president.
In a news conference, incoming Justice Secretary Vitaliano Aguirre II said nothing in the Constitution states that a candidate for president can be proclaimed once his or her rivals have already conceded.
"Basahin mo ang Constitution. Wala doon 'yung sinasabing 'pag nag-concede lahat ng kalaban eh ipro-proclaim na siya," Aguirre said. (Read the Constitution. Nothing there states that if all rivals have conceded, then he can be proclaimed.)
Article VII, Section 4 of the 1987 Constitution only states that Congress is tasked to "canvass the votes" for president and vice president.
The Constitution also says that "the person having the highest number of votes shall be proclaimed elected." It says nothing about an early proclamation once a presidential candidate's rivals have already conceded.
The camp of Camarines Sur 3rd District Representative Leni Robredo, one of the two leading vice presidential candidates, also said that separately proclaiming the president and vice president is unconstitutional.
This comes after incoming presidential spokesman Salvador Panelo on Thursday, May 26, pushed for the immediate proclamation of Duterte as president-elect, even without waiting for his vice president.
To hasten Duterte's proclamation, Panelo said Senator Miriam Defensor Santiago should already concede to the incoming president. Among Duterte's 4 rivals for the presidency, only the feisty Harvard-educated senator has not admitted defeat.
Panelo fears 'constitutional crisis'
Panelo explained that Duterte's proclamation, "in a way," is held hostage by the tight vice presidential race between Robredo and Senator Ferdinand Marcos Jr.
He said he fears a "constitutional crisis" if the canvassing drags on until after June 30, when President Benigno Aquino III steps down from office.
Duterte's spokesman said the Constitution doesn't prohibit proclaiming the president before the vice president.
"A right has to be exercised and a right can be waived. If they will waive the right to the canvassing, then there is no problem," he said.
Only 24 hours after Panelo made these statements, Aguirre held his own news conference in Congress.
Aguirre said: "We believe that we have to continue tabulating, canvassing, and counting the votes, because even if all candidates for president conceded to the win of Mayor Duterte, still it is the constitutional duty of the Congress of the Philippines to canvass and tabulate the votes, after which that will be the only time to proclaim the winning candidates."
'Fastest canvassing in history'
Aguirre added that Santiago doesn't need to concede to Duterte. After all, concession doesn't mean Duterte can be proclaimed soon.
Like Panelo, he said he wants an early proclamation, but this "must be in accordance with the constitutional process."
After all, Aguirre said Duterte and perhaps his vice president can already be proclaimed in two days. "This is the fastest canvassing in Philippine history," he said.
Senator Aquilino Pimentel III, Duterte's party mate and chairman of the Senate panel in the canvassing committee, said on Thursday that a proclamation is possible on Monday, May 30.
The new president and vice president take their oath of office on June 30.
"We still have 30 days before we have a constitutional crisis," he added.
Aguirre said Panelo was probably expressing his personal opinion on Thursday.
Reporters on Thursday, however, saw Panelo as speaking on behalf of the Duterte camp.
Duterte, after all, had named Panelo as his presidential spokesman. Panelo, too, was accompanied by a group of lawyers in a briefing room in Congress.
Aguirre also had a panel of lawyers on Friday. He spoke in another room in Congress, against a huge red backdrop bearing the name "Duterte."
'No crack in the Cabinet'
One of the lawyers with Aguirre, Paola Alvarez, said they represent the Partido Demokratiko Pilipino-Laban (PDP-Laban), which is Duterte's official party.
She said Panelo, on the other hand, on Thursday represented the Laban ng Demokratikong Pilipino (LDP) party that adopted Duterte.
Al Argosino, another lawyer with Aguirre, told reporters on Friday: "Let us not consider this as something that is differing opinion between parties. We are consistent in looking after the expeditious proclamation of mayor and now president Duterte."
While their camp made these assurances, Aguirre was asked on Friday: Who should reporters believe or listen to among Duterte's men?
Aguirre smiled, then stuttered, as he answered this question.
Aguirre said: "Uh, well, uh, dito naman, uhm, hindi naman ito kwan eh—, actually there is no break or any crack in the Cabinet. Ang kuwan lang dito, I believe, it's a matter of opinion, legal opinion, on the part of Attorney Panelo and this team from PDP Laban."
(Uh, well, uh, here, uhm, this is not—, actually there is no break or any crack in the Cabinet. The thing here is, I believe, it's a matter of opinion, legal opinion, on the part of Attorney Panelo and this team from PDP-Laban.)
Duterte is also known for flip-flopping statements – from his decision to run for president, to his promise to "suppress" and no longer to stop crime in 3 to 6 months. – Rappler.com
Who won in the 2016 Philippine elections?
Check out the 2016 official election results through the link below:
Check out the 2016 unofficial election results for the national and local races through the links below
For live updates on the aftermath of the May 9 elections, check out our extensive
2016 Philippine elections
coverage!