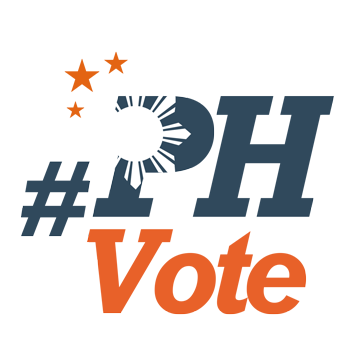 1
'Duterte might attend proclamation in Congress'

MANILA, Philippines – Despite saying he will skip such a "corny" event, Davao City Mayor Rodrigo Duterte is expected to attend his proclamation in Congress as president-elect, his lead counsel Vitaliano Aguirre II said.
"I know he might attend," Aguirre told reporters on Friday, May 27.
"He said that he will not attend, but I believe that he will," the lawyer added.
Aguirre, whom Duterte chose to become his justice chief, pointed out to reporters: "Sabi naman niya e, huwag siya paniwalaan 'pag improbable ang sinasabi niya." (He himself said, we should not believe him if he's saying the improbable.)
To cite an example, Aguirre said another "improbable" thing Duterte said is that his inaugural speech will last for only 5 minutes.
Congress, sitting as the National Board of Canvassers, is set to proclaim Duterte as president-elect next week. To be proclaimed alongside Duterte is Vice president-elect Leni Robredo.
House Majority Leader Neptali Gonzales II, co-chair of the joint canvassing committee in Congress, told ABS-CBN News that the proclamation is set for 2 pm on Monday, May 30.
Aguirre said that in his personal opinion, "it's better" if Duterte attends this historic event.
Aguirre: It's a constitutional process
"This is a constitutional process by the Congress of the Philippines, and I believe that…he must be one in upholding the process under the Constitution," he said.
The incoming justice secretary added: "The proclamation of the winning candidates needs the attendance of the president. So it's important that the process under the Constitution be complied with."
Senator Aquilino Pimentel III, co-chair of the joint canvassing committee in Congress, earlier said Duterte's attendance in his proclamation is not mandatory.
Referring to Duterte, Pimentel told reporters on Thursday, May 26, "Papakiusapan po namin kung puwedeng mag-attend ng kanyang proclamation, but it's not really necessary or mandatory." (We will try to ask him if he can attend his proclamation, but it's not really necessary or mandatory.)
Before this, Duterte had said he would not attend his proclamation because he found it "corny."
The Davao City mayor, however, is known for flip-flopping statements – from his decision to run for president after previously saying he was not interested, to his promise to "suppress" crime after earlier saying he would stop crime in 3 to 6 months.
His top aides also gave conflicting statements recently. This happened when Aguirre came out in the media on Friday to contradict Duterte's spokesman, Salvador Panelo, who had called for the early proclamation of the new president. – Rappler.com
Who won in the 2016 Philippine elections?
Check out the 2016 official election results through the link below:
Check out the 2016 unofficial election results for the national and local races through the links below
For live updates on the aftermath of the May 9 elections, check out our extensive
2016 Philippine elections
coverage!