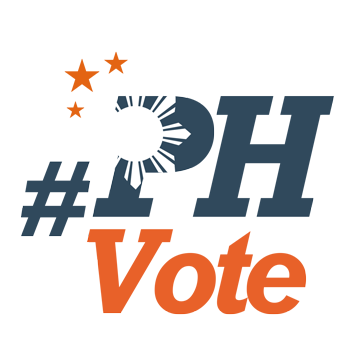 3
Thanksgiving, goodbyes: Davao City prepares for Duterte party

DAVAO CITY, Philippines – All roads will lead to this Mindanao megacity on Saturday, June 4, as it celebrates the 2016 victory in the presidential election of its outgoing mayor, Rodrigo Duterte. (LIVE: Thanksgiving party for President-elect Rodrigo Duterte)

At the Crocodile Park here, workers rush to add the finishing touches for the stage set-up, as security personnel patrol and check the compound. Only the steady hum of a military chopper breaks the chimes from metal scaffolding hitting the ground.
"It's for everybody. It's more of a celebration for the President-elect's victory, and others feel like it's a celebration of the first Mindanaoan president," Wacky Masbad, one of the event's organizers, told Rappler on Friday, June 3.
The event is massive. Organizers expect between 200,000 and 500,000 people to shuffle in and out of the Crocodile Park throughout the day.
A medical mission and feeding program will precede the main event, which will feature more than 600 artists from Davao and beyond.
DJs will also take over from 10 pm onwards for the "rave party."
What isn't quite in the program is a specific time slot for Duterte, known for making long and winding speeches in campaign rallies. While technically Duterte hasn't confirmed he's going, it's widely presumed he will.
It is, after all, a send-off of sorts for the long-time Davao City mayor.
"For hardcore Davaoeños, this is actually bittersweet for them because we're going to say goodbye to Digong," said Masbad, referring to Duterte by his nickname.
Speaking to media in a chance interview, Duterte's executive assistant Christopher Go said the president-elect will speak during the program.

Duterte has been Davao City mayor for some 30 years, save for breaks between term limits, when he served as vice mayor and congressman. His daughter Sara, a former Davao mayor herself, is set to take over the post Duterte will vacate. The president-elect's son, Paolo, was reelected as city vice mayor.
Roughly 6,500 security personnel will be deployed to secure not just Duterte but the vicinity of the event. Security forces include members of the Presidential Security Group (PSG), Davao city and regional police, and the military.
Members of Davao's 911 team will also be on standby. Roads inside the compound will be shut down starting Friday evening while roads surrounding it will remain open – but heavily guarded.

Party-goers will be allowed to bring bags and even food, but are encouraged to bring see-through bags to speed up the security screening process.
Umbrellas are not allowed, but raincoats are encouraged since it might rain in Davao City on Saturday.
Food and drinks stalls were already being set up inside the compound Friday night, but alcoholic beverages will only be allowed after the president-elect leaves. – Rappler.com
Who won in the 2016 Philippine elections?
Check out the 2016 official election results through the link below:
Check out the 2016 unofficial election results for the national and local races through the links below
For live updates on the aftermath of the May 9 elections, check out our extensive
2016 Philippine elections
coverage!