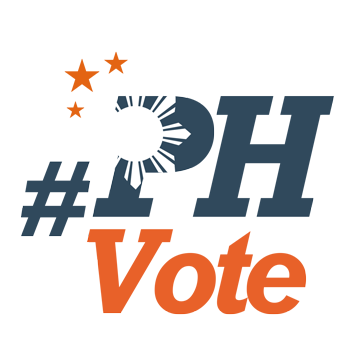 1
Change came: Media set-up tweaked morning of Duterte party

DAVAO, Philippines – Change came for media covering president-elect Rodrigo Duterte's planned thanksgiving party on Saturday, June 4, when event organizers announced that media groups would no longer be allowed inside a prepared area near the stage.
This means media broadcast set-ups are no longer allowed. Instead, live footage of the event will be streamed through Radio Television Malacañang (RTVM) and state-run People's Television Network (PTV4).
The change in plans, which was announced to media just before 8 am on Saturday, comes the morning after Duterte, through his executive assistant Bong Go, announced he would no longer be holding press conferences.
All announcements and interviews will be coursed through PTV4, Go said. (READ: Thanksgiving, goodbyes: Davao City prepares for Duterte party)
Duterte, who will take his oath on June 30 yet, has been under fire recently for announcements made in press conferences this week. His remarks regarding media killings and his catcalling of a female television reporter during a live press conference sparked indignation both locally and internationally.
Kat Dalisay, one of the event's organizers, was unable to explain the reasons behind the change of set up. "The higher authorities will be answering that for us," she told reporters in a chance interview.
By "higher authorities," Dalisay meant "combined security government agencies."
"Sinabi lang na may bagong protocol na RTVM and PTV4 yung for media rin (They just said that there's a new protocol and that only RTVM and PTV4 will cover for media)," added Dalisay.

A mix of local and national security forces are in Davao both for the event and to secure the incoming president. The "One love, one nation" event at the Crocodile Park involves around 6,500 security personnel from the Presidential Security Group (PSG), the military and the police.
RTVM, Malacañang's in-house video production unit, was created in 1987 during the presidency of the late Cory Aquino. RTVM is "the entity with the sole responsibility and exclusive prerogative to decide on policy/operational matters concerning the television medium as it is utilized for the official documentation of all the President's activities for news dissemination purposes and for video archiving."
Dalisay referred to the Duterte thanksgiving party as "an event organized and prepared by the private sector but it is a public event." – Rappler.com
Who won in the 2016 Philippine elections?
Check out the 2016 official election results through the link below:
Check out the 2016 unofficial election results for the national and local races through the links below
For live updates on the aftermath of the May 9 elections, check out our extensive
2016 Philippine elections
coverage!