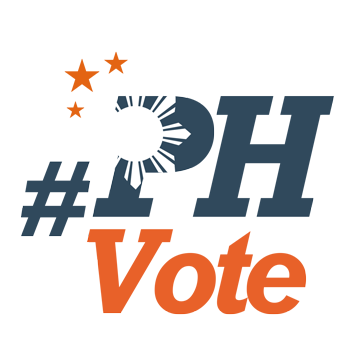 1
Senate race: Tolentino spent most, Isko Moreno got biggest contributions

MANILA, Philippines – As of early evening Wednesday, June 8 – the deadline for candidates to file poll contributions and expenses – documents submitted to the Commission on Elections (Comelec) showed that the top spender and top recipient of contributions in the 2016 Senate election were losing candidates.
Out of 62 candidates for national positions – president, vice president, senator – at least 44 beat the Comelec deadline and filed their statements of contributions and expenses or SOCE. (READ: Poe, Robredo spent the most among presidential, VP votes)
Former Metropolitan Manila Development Authority (MMDA) Chairman Francis Tolentino spent P199,146,623.72 in the Senate race, only to place 13th in the official Senate tally.
Tolentino is followed by 3 senators-elect: Joel Villanueva (P163.8 million), Sherwin Gatchalian (P157.1 million), and Ralph Recto (P131.9 million).
Rounding up the list of 10 biggest spenders are 4 more senators-elects (Richard Gordon, Francis Pangilinan, Risa Hontiveros, and Panfilo Lacson) and 2 losing candidates (Francisco "Isko Moreno" Domagoso and Teofisto Guingona III).
Senatorial Candidate
(Names in bold are 2016 poll winners)
Total Expenditures
(in pesos)
Tolentino, Francis (IND)
199,146,623.72

Villanueva, Joel (LP)

163,787,074.02

Gatchalian, Sherwin (NPC)

157,077,338.62

Recto, Ralph (LP)

131,867,403.89
Domagoso, Isko Moreno (PMP)
120,197,670.90

Gordon, Richard (IND)

119,420,789.92

Pangilinan, Francis (LP)

106,788,173.62

Hontiveros, Risa (Akbayan)

99,897,714.87
Guingona, Teofisto III (LP)
92,305,966.82

Lacson, Panfilo (IND)

87,935,535.91
The senatorial candidate with the least expenditures so far was broadcaster Rey Langit, who reportedly spent nothing during the entire 2016 campaign. Behind him was Princess Jacel Kiram, who only spent P26,778.92.
Most contributions
Meanwhile, Manila Vice Mayor Domagoso received contributions worth P171 million – the biggest received by any senatorial candidates this year – but he ranked 16th in the official vote tally.
Villanueva and Gatchalian were 2nd and 3rd with the most contributions, receiving P159.9 million and P158.5 million, respectively.
Tolentino received the 4th biggest amount of contributions, with nearly P132 million. Another losing bet, outgoing Senator Teofisto Guingona III, made it in the top 10, receiving P88.2 million from contributors.
Senatorial Candidate
(Names in bold are 2016 poll winners)
Total Contributions Received
(in pesos)

Domagoso, Isko Moreno

(PMP)
171,000,000.00

Villanueva, Joel (LP)

159,944,400.00

Gatchalian, Sherwin (NPC)

158,514,211.58
Tolentino, Francis (IND)
131,981,563.65

Gordon, Richard (IND)

117,541,628.64

Recto, Ralph (LP)

111,650,000.00

Pangilinan, Francis (LP)

101,802,000.00

Hontiveros, Risa (Akbayan)

99,921,000.00

Lacson, Panfilo (IND)

90,474,233.76
Guingona, Teofisto III (LP)
88,246,078.99
Senator-elect Pacquiao received no contributions, supposedly spending P66,428,468.88 out of personal funds.
At least 12 losing Senate candidates also reported receiving zero contributions:
Jericho Petilla of the Liberal Party (LP)

Jacel Kiram of the United Nationalist Alliance (UNA)

"Alma Moreno" Lacsamana of UNA

Rey Langit of UNA

Allan Montaño of UNA

Susan Ople of the

Nacionalista Party (NP)

Lorna Kapunan of Aksyon Demokratiko

Aldin Ali of Workers and Peasans Party (WPP)

Independent bet

Godofredo Arquiza

Independent Samuel Pagdilao

Independent Dionisio Santiago

Independent Diosdado Valeroso
At least 34 senatorial candidates filed their SOCEs on time Wednesday.
Among the senators-elect, only topnotcher Franklin Drilon missed the 6:30 pm cut-off time set by the Comelec.
The late-filers and non-filers will face administrative fines, according to Comelec Resolution 9991. Repeated non-failure to file a SOCE by a candidate may lead to his or her perpetual disqualification from public office.
See the full list below:
Candidates for president and vice president can spend P10 per registered voter. Meanwhile, candidates for other positions can spend P3 per voter in the area where he/she intends to run.
Independent bets in all positions are allowed to spend P5 per registered voter in their respective constituencies. Political parties also have a P5 spending cap per voter in the areas where it has official candidates. – Rappler.com
Who won in the 2016 Philippine elections?
Check out the 2016 official election results through the link below:
Check out the 2016 unofficial election results for the national and local races through the links below
For live updates on the aftermath of the May 9 elections, check out our extensive
2016 Philippine elections
coverage!