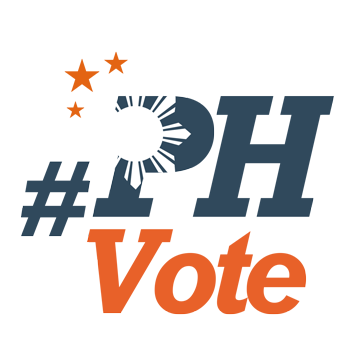 1
Who were the biggest election spenders in Aklan?

AKLAN, Philippines – All of the 30 candidates for congressman, governor, vice governor, and Sangguniang Panlalawigan (SP) positions in Aklan submitted their Statement of Contributions and Expenditures (SOCE) before the June 8 deadline.
Congressman-elect Carlito Marquez (Nationalist People's Coalition) led all spenders with a total of P895,503.60, while his opponent, outgoing congressman Teodorico Haresco Jr, spent P886,510.79.
Meanwhile, Governor-elect Florencio Miraflores (Liberal Party) spent P499,516.70 for his reelection, defeating Antonio Maming (UNA), who spent P105,320.
Vice Governor-elect Reynaldo Quimpo (Nacionalista Party) spent P203,144.59 compared to Maming's running mate Leovigildo Mationg (UNA), who spent only P10,000.
Among the SP bets, Nemesio Neron (LP) was the biggest spender in the eastern side of Aklan with P221,980.
Jean Velarde (LP) placed second, spending P205,038, followed by Immanuel Sodusta (NPC) with P172,360 and Harry Cortes (United Nationalist Alliance) with P120,290.
Meanwhile, Lillian Tirol (LP) spent P62,812; Emmanuel Dela Cruz (NP), P48,461.04; Edgar Peralta (UNA), P46,850.63; Plaridel Morania (LP), P42,230.06; independent candidate Celia dela Cruz, P41,157; Ramy Panagsagan (UNA), P26,900; Johnny Damian (UNA), P9,500; and independent candidate Vic Rano, P5,000.
In the western side of Aklan, Jose Miguel Miraflores (LP) shelled out P191,823.50 for his campaign. He was followed by Melanie Obrique-Guevarra (UNA), P171,360; Haydeen Bandiola (UNA), P147,659; and Ramon Gelito (LP), P82,984.81.
Esel Flores (LP) spent P74,200.00; Nelson Santamaria (LP), P68,784.56; Jay Eulalio (LP), P65,560; independent candidate Jerson Napat, P26,996.19; Reynaldo Gonzales (UNA), P26,250; Roberto Garcia Jr (UNA), P19,890; and Elven Inocencio (UNA), P16,000.
Independent candidate Ray Amador Torres spent the least, shelling out P3,000.
Aklan had a total of 345,359 registered voters for the May 9 elections. Under Republic Act 7166 or the Synchronized Elections Law of 1991, local candidates with political parties are allowed to spend P3 for every voter while independent candidates are allowed P5 per voter. – Rappler.com
Who won in the 2016 Philippine elections?
Check out the 2016 official election results through the link below:
Check out the 2016 unofficial election results for the national and local races through the links below
For live updates on the aftermath of the May 9 elections, check out our extensive
2016 Philippine elections
coverage!