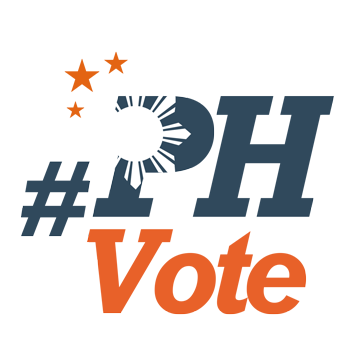 2
Liberal Party submits SOCE 6 days past deadline

MANILA, Philippines (UPDATED) – The Liberal Party (LP) submitted its campaign spending reports on Tuesday morning, June 14, or 6 days past the June 8 deadline.
At around 11:20 am, LP representatives brought 5 boxes containing the party's Statement of Contributions and Expenditures (SOCE) and supporting documents. The Comelec Campaign Finance Office (CFO) received the documents as part of its ministerial duty.
An LP representative said the submitted documents did not yet include the SOCE of party standard-bearer Manuel "Mar" Roxas II, the only presidential candidate who failed to beat the June 8 deadline set by the Commission on Elections (Comelec).
The LP reported a total of P241,097,372.73 both in contributions received and expenses incurred throughout the 2016 election campaign period.
Liberal Party's SOCE submitted to the Comelec only today, June 14. @rapplerdotcom pic.twitter.com/PaAoaQzBnl

— Michael Bueza (@mikebueza) June 14, 2016
As of this posting, there is no word yet on the Comelec's decision regarding LP's request for a 14-day extension for the filing of SOCEs due to a "voluminous number of receipts" it would have to scan and attach "in the interest of transparency."
Comelec commissioners withheld comment on the issue in chance interviews Tuesday afternoon. Chairman Andy Bautista said that the en banc is waiting for the recommendation of the Comelec CFO, headed by Commissioner Christian Robert Lim.
For his part, Commissioner Tito Luie Guia said that it's the law that set the 30-day SOCE filing period.
"We always follow the law. It's not only an inclination. We cannot not follow the law," he said.
Guia added that the en banc will still discuss what it would do with the SOCE documents that LP submitted today, and whether or not to accept it.
By law, all candidates, party lists, and political parties are required to submit their SOCEs within 30 days after election day.
Unlike in past polls, the poll body ruled in Comelec Resolution 9991 that submissions beyond June 8, 2016, "shall not be accepted."
In addition, winning candidates "shall not enter upon the duties of their office until they have filed" their SOCEs and supporting documents. The same rule extends to political parties that nominated winning bets but have failed to file its SOCE as required. Its basis is Section 14 of Republic Act 7166. – Rappler.com
Who won in the 2016 Philippine elections?
Check out the 2016 official election results through the link below:
Check out the 2016 unofficial election results for the national and local races through the links below
For live updates on the aftermath of the May 9 elections, check out our extensive
2016 Philippine elections
coverage!